The smartwatch age is upon us. Rumours of its demise have been greatly exaggerated, and despite two years of negative headlines it seems that smart wrist devices are here to stay. But the Swiss watch world don't seem to have got the memo.
While the fashion world has jumped on board in their droves – with brands like Louis Vuitton, Fossil, Michael Kors and Movado flocking to Google's Android Wear – just Tag Heuer of the Swiss world has embraced the full smartwatch experience.
I'm the co-founder of Wareable, the leading website dedicated to smartwatches and all aspects of the connected self. I'm here to impart some unsolicited advice for the Swiss watch-making fraternity on how to crack the smartwatch market.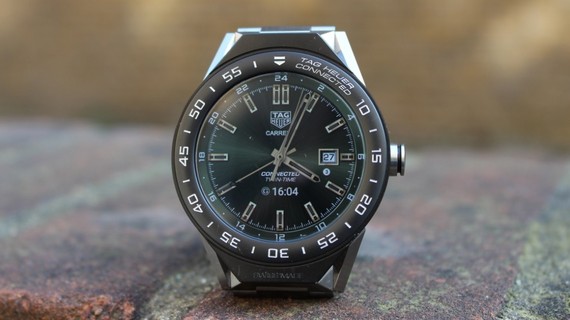 Image: Wareable
Do think long term
Don't bet the house. Don't bet your whole smartwatch play on one device. Design and produce within your means, test the waters. Use your experience building exclusivity to test products in small numbers. Learn and come back with something new – scale and roll out. This is something that Tag has excelled at, producing in relatively small numbers, and building on its brand. And guess what? Its second smartwatch sold out in days.
The smartwatch game isn't going to be won in 2017. The soothsayers around smartwatch oblivion have been proved wrong, and Apple has shown that scale is possible. But while it might feel like smaller brands have to fight for scraps off Apple's table, it's important to think long term.
Do Collaborate
Take a look the technology market – how many solo players do you see out there? Small guys don't last long. Collaboration is the key. The consensus within the Swiss watch community now seems to be backing Android Wear, Google's OS which has emerged as the only true credible operating system to power smartwatches, that's open to third parties.
The key is not to try and build your own OS. There's a reason that brilliant operating systems are made by Microsoft, Apple and Google – they take colossal amounts of engineering, design, and when you've done that bit, then you need to nurture an ecosystem of apps and updates.
Then there are other kinds of partners. Join up with the likes of Misfit or Jawbone to handle your fitness features. Join up with Facer for dials and watch faces. Hell, even sign up a partner for straps. The point is that collaborations are what make tech tick, and can be a great way to build and market a smartwatch in 2017.
Do focus on making beautiful watches
So far I've been playing down the Swiss watch market. Don't do this and don't do that. But that's because these guys have a very important job to be focusing on: making beautiful watches. This is their thing, this is what they do.
We've already seen great examples of it, with Tag Heuer at the high end, but also Movado's Tommy Hilfiger at the low end. The TH24/7You (terrible name) is a bog-standard smartwatch, but it's 20x more desirable than anything from Huawei or LG – and costs less too.
It's an open goal for Swiss guys to be able to build and market desirable watches. Stick to it, do it well and you'll have tech giants running scared.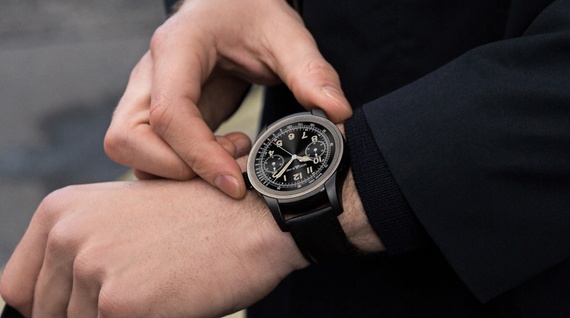 Image: Montblanc
Don't start trying to make your own apps and experiences
I roll this advice out all the time, and it echoes my point about using partners. It harks back to the first Android phones – once the platform was proved and widely adopted, phone makers started layering their own software on top.
The resulting situation was awful. Crappy apps on bloated operating systems – we actually saw phones running slowly. Google is a lot tighter around brands abusing its OS in this way these days, but there have been glimpses with Casio and Polar layering their own ecosystems on top.
Polar did this with aplomb – it's a development powerhouse with a very mature ecosystem. But our review of the new Casio Pro Trek WSD-F20 complained about apps and integrations that simply didn't work, and data from workouts that was collected, but not able to be reviewed or analysed.
Don't fall into that trap.
Don't tack on loads of tech
Just because tech exists, don't feel you need to implement it onto your brand new smartwatch. Mont Blanc's addition of a heart rate monitor was a mistake in my opinion, adding considerable bulk to the device, when there's little need for it. Sure, there's a wellness story there, but I'm not sure Mont Blanc will ever be able to tell it effectively. There's more to tracking fitness than bolting on a sensor.
It comes back to that theme – don't innovate. Let the tech guys worry about miniaturising the tech and raising awareness to your customer base. Don't ever sacrifice your own values of design and desirability for a tech story.
— This feed and its contents are the property of The Huffington Post UK, and use is subject to our terms. It may be used for personal consumption, but may not be distributed on a website.