A new Stella McCartney flagship store will offer 'the cleanest air in London', thanks to its use of nano-carbon filter technology that will clean pollutive chemicals from the air.
The central London store will be the first to use air filter technology in a building, which can remove 95% of air pollutants and harmful gases. And not a moment too soon, seeing as London reached its annual air pollution quota within just a month this year.
Shockingly, the air on the ground floor of stores on Oxford Street – which is just around the corner to the new Stella McCartney store on Bond Street – had similar pollution levels to the air outside. The research by Airlabs (the team of atmospheric chemists and airflow engineers who created this filter technology) revealed, even on the first floor of these shops there was no escape from the fumes, with 50% of those pollution levels seeping upstairs.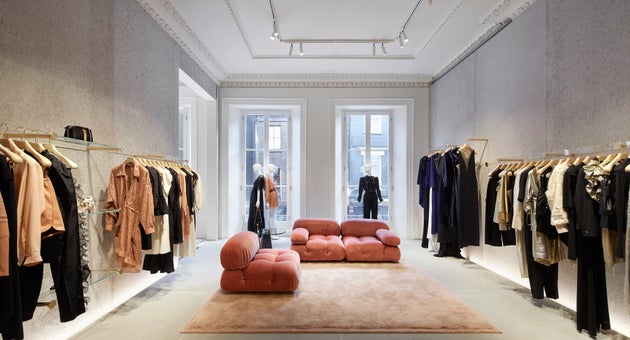 The filter technology works to remove pollutants such as nitrogen dioxide, one of the most damaging pollutants in the air, which comes primarily from vehicle fumes. Long exposures to the pollutant has been linked to respiratory diseases such as asthma.
"The clean air in the new flagship store offers a unique experience, as well as helping raise awareness of issues and solutions around air pollution," Sophie Power, CEO and co-founder of Airlabs said.
And this could be a step forward for sustainable shopping in the future: "The ease of scale and flexibility of this technology means clean air is now available to buildings across polluted cities."
Seeing as 92% of the world's population are exposed to unsafe levels of air pollution, this is a welcome advance.