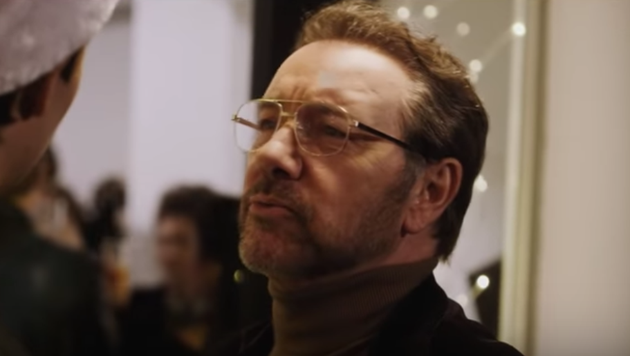 While its release is imminent, 'Billionaire Boys Club' was filmed three years ago, with production wrapping in January 2016.
The movie tells a true story, and sees Kevin play Ron Levin, a con artist who convinces a group of young men to create a ponzi scheme.
'Billionaire Boys Club' reunites Spacey with his 'Baby Driver' co-star Ansel Elgort and also stars Emma Roberts, Taron Egerton and Jeremy Irvine.
Following the harassment allegations, Spacey was fired with immediate effect from 'House Of Cards' and Robin Wright will be the drama's sole lead when series six arrives later this year.
When the first news reports were published, Kevin had recently completed work on the Ridley Scott film 'All The Money In The World' but did not make the final cut.
Rather than releasing the film with Spacey in such a significant role (he played pivotal character J. Paul Getty), Scott decided to reshoot all of Spacey's scenes with Christopher Plummer replacing him as the billionaire.
Watch the 'Billionaire Boys Club' trailer below.