John Boyega has called out 'Star Wars' fans for the way they treat the franchise's cast, with his tweets coming a week after Kelly Marie Tran quit social media.
The actress, who made her 'Star Wars' debut in 'The Last Jedi', left various platforms after receiving abuse for months, and while John didn't explicitly refer to her treatment, the timing of his comments seems pertinent.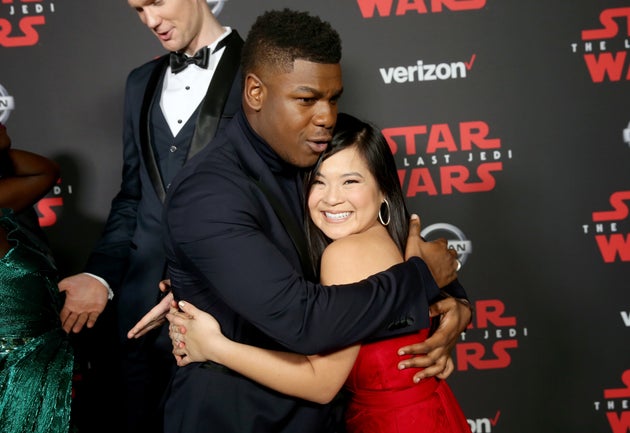 He wrote: "If you don't like Star Wars or the characters understand that there are decisions makers and harassing the actors/ actresses will do nothing. You're not entitled to politeness when your approach is rude. Even if you paid for a ticket!"
Noting that not all fans of the films are at fault, he added: "To the majority of Star Wars fans thank you for supporting and putting yourselves in our shoes. You understand that there is a process so much appreciated!"
Kelly's fellow 'Star Wars' cast member Daisy Ridley also deleted her social media accounts less than a year after making her debut in 'The Force Awakens'.
Having previously used her Instagram to speak out about causes close to her heart, the final straw for Daisy appeared to come when she shared a post about gun violence, which sparked a heated discussion in the comments section.