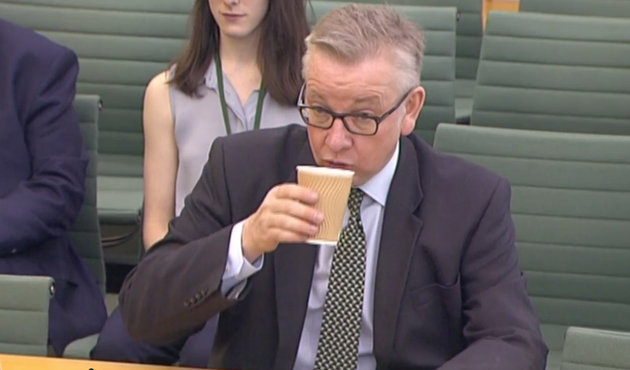 Michael Gove abandoned his reuseable coffee cup on Wednesday morning despite having launched an assault on single-use plastics.
Appearing before the Commons Environment Committee, the environment secretary sipped his drink from a disposable cup.
Paper coffee cups have a plastic lining to stop the drink from seeping out.
Challenged over why he was not sticking to his green pledge, Gove told MPs: "I am afraid it's the House of Commons canteen that provided this."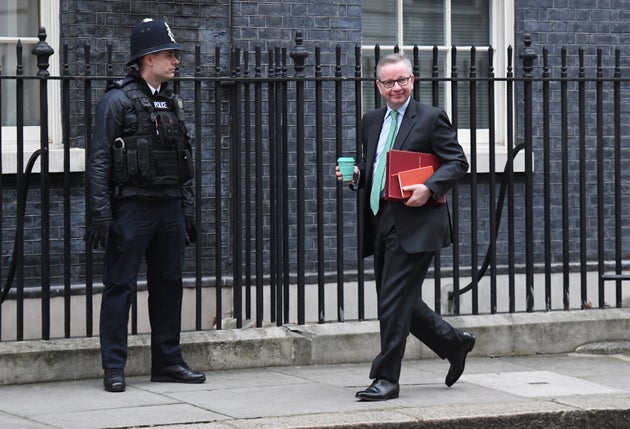 Gove made a point of marching up Downing Street before a cabinet meeting in January clutching a reuusable mug.
His cabinet colleagues were also handed reusable cups in No.10 to encourage them to be more environmentally friendly.

MPs have demanded the government to introduce a 25p charge on disposable coffee cups to be paid for on top of the price of a hot drink.
Gove has said he would consider introducing a "latte levy" having described it as an "exciting idea".
He has also moved to ban plastics straws and stirrers due to the damage they cause to the oceans.
Theresa May has said plastic waste is "one of the greatest environmental challenges facing the world".