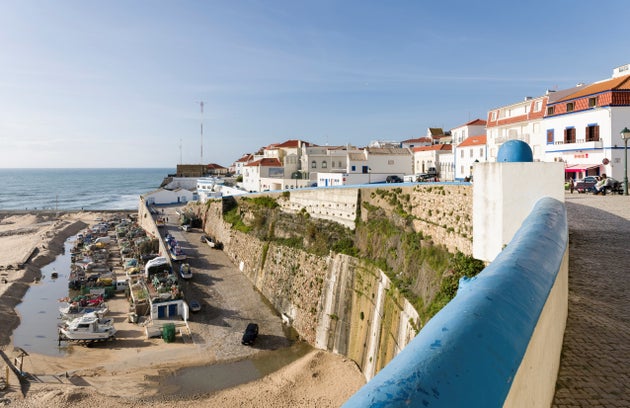 A British-Australian couple who fell to their deaths from a wall overlooking a popular beach in Portugal, reportedly while taking a selfie, have been named and pictured for the first time.
Tributes began appearing online on Wednesday for Louise Benson, 37, and her Australian boyfriend, Michael Kearns, 33, who have been identified as the two victims.
The couple fell more than 30 metres on to the Pescadores beach in the picturesque resort of Ericeira, 35km north east of Lisbon, according to local media.
The couple reportedly lived in Perth, Australia, and were on a five-month trip when they died early Tuesday morning.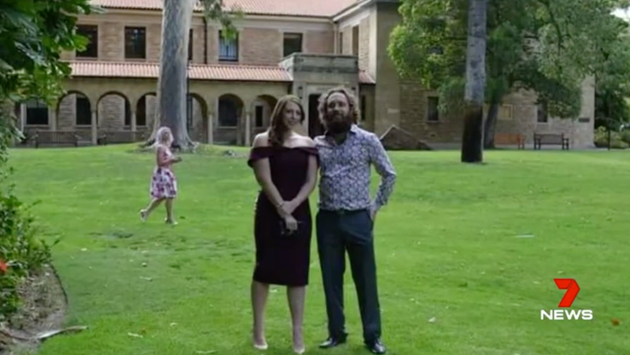 It is believed the incident happened between 1am and 6am local time on Tuesday.
Friend John Keogh paid tribute to Louise, who was from Bristol, writing on Facebook: "It can be such a cruel world we live in. RIP Louise Benson yet again another great soul took away (sic) from us far too early. My condolences to all the family and loved ones."
Liz Catchpole wrote: "No words can describe what we have lost. Louise Benson you had a passion for life. I will never forget you rocking up to The Adventure Club to do your DMT.. A quiet, not for long tho, Bristol girl who just loved life. Your smile infectious, your laugh amazing, your friendship invaluable … in shock and speechless, you will be missed and I will miss you so much."
Emergency workers found a mobile phone on the wall where the couple were understood to have lost their balance.
Rui Pereira da Terra, the head of the rescue service in Cascais port near Lisbon, told the news agency Lusa that officials suspected the couple had been posing on a wall above the beach when they fell.
"Everything seems to indicate that the fall happened when they were probably trying to take a selfie," he said.
"Since we found a mobile phone on the wall, everything suggests the victims might have been taking a selfie, when they allowed the phone to fall, leaned over to grab it and fell," he was quoted as saying.
The Department of Foreign Affairs and Trade told AAP it was providing consular assistance to "the family of an Australian who died in Portugal".
"The department has been in contact with the British Foreign and Commonwealth Office regarding the other person who died in the incident," DFAT said in a statement on Wednesday.
Another newspaper, the Jornal de Notícias, said fishermen had discovered a "horror scene" when they came across the bodies about 6.30am.
"At first the fishermen thought the corpses, from far away, might be people sleeping on the beach," the newspaper said.
"Only when they got closer did they realise that it was a dead couple and they were shocked with what they saw."