'Love Island' participant Rosie Williams won herself a legion of supporters in Tuesday's show, when she confronted Adam Collard in front of the rest of the contestants.
Rosie put Adam firmly in his place after learning that the personal trainer – who she'd been partnered with since her late arrival in the villa last week – had been putting the moves on newcomer Megan Barton Hanson behind her back.
But what Adam hadn't banked on was that Megan would come straight to Rosie and tell her the truth, and Rosie was definitely not taking the slight lying down.
Warning Megan of what was to come, Rosie declared: "I'm not just doing this for me, I'm doing this for every girl that has been played, by a playboy, and made to feel like I feel today."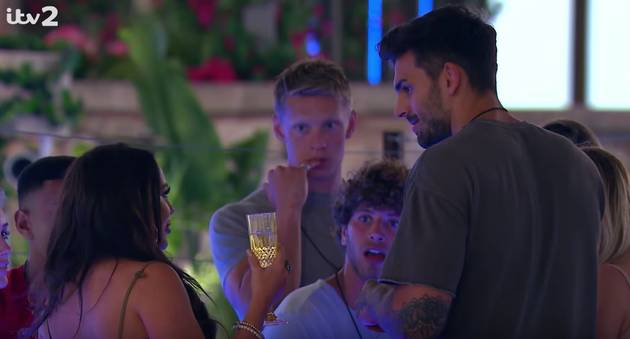 Taking Adam down a peg in full view of the other Islanders, Rosie gave her partner the opportunity to come clean, but when he claimed not to know what she was "on about", she took matters into her own hands.
The confrontation went down verrry well among 'Love Island' fans, who were quick to show their support for Rosie on social media:
Rosie also got the support of reigning 'Love Island' champion Amber Davies, who tweeted:
This latest showdown could well have repercussions for Adam, with a recoupling coming up that will put the girls in charge of who they wind up partnered with, and we all know what happens to Islanders who don't get picked…
While it's unlikely that Megan will be coupling up with Adam after all that's gone down, she also has Eyal and Alex currently vying for her affections, after things took a sour turn between the former and Hayley.
'Love Island' continues on Wednesday at 9pm on ITV2.
For all of the best 'Love Island' content, memes and chat, join our dedicated Facebook group.