Our relationship with cowboy boots is a temperamental one, for years they have been relegated to the back of our wardrobes (that is if we've even hung on to them), but gradually we're beginning to warm up to them once again.
We should have seen this coming, as the all-American shoe featured prominently in Raf Simons spring/summer 2018 collection for Calvin Klein, which saw Kaia Gerber channeling Jessie from 'Toy Story'. And now the style has filtered down to the high street and street style – and the good news is you don't have to go head-to-toe cowboy/girl to get the in on the trend (unless of course, that is your day job).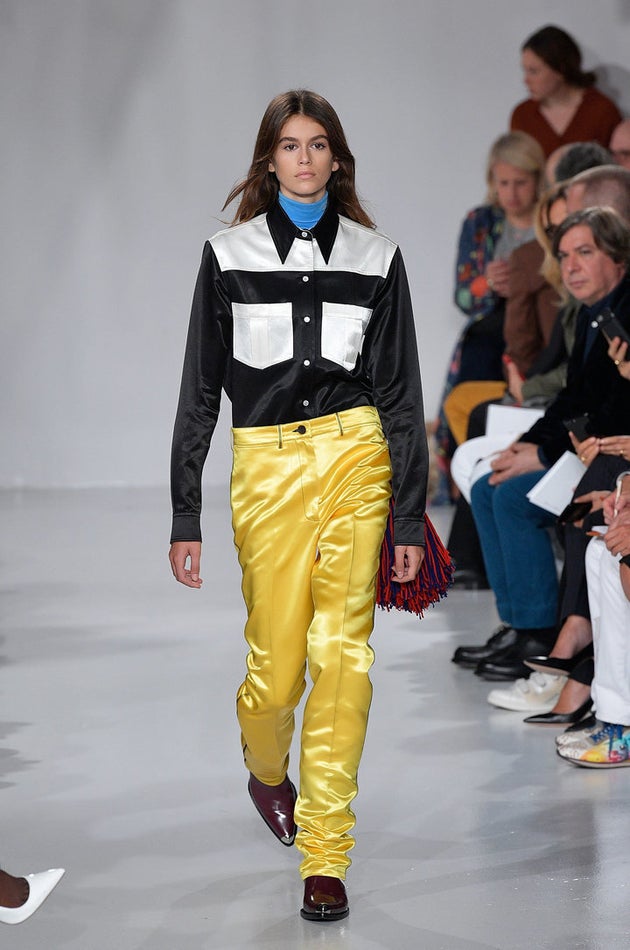 The cowboy is ideal for festivals or to update outdoor wedding outfits, and the on trend styling for summer 2018 is a world away from denim hotpants and oversized belts.
The best way to embrace the trend is to wear contrasts. When lounging around in a loose jumpsuit, add a bejewelled pair of cowboy boots, or pair a mini dress with a gold knee-high cowboy boot. That's right, the bolder and brighter the better.
White cowboy boots are an easy to work with a variety of outfits – whatever your colour palette, whether they are plain (Mango, £89.99) or patterned (Urban Outfitters, £98). Alternatively, red is always a popular colour for a shoe brimming with personality – try a cut out sandal cowboy boot (Zalando, £68.99), a snakeskin print (Missguided, £15) or an easy-to-clean patent pair (Pretty Little Thing, £30).
Or for a contemporary take on a black ankle boot, a cowboy version could make a good upgrade (Monki, £50).