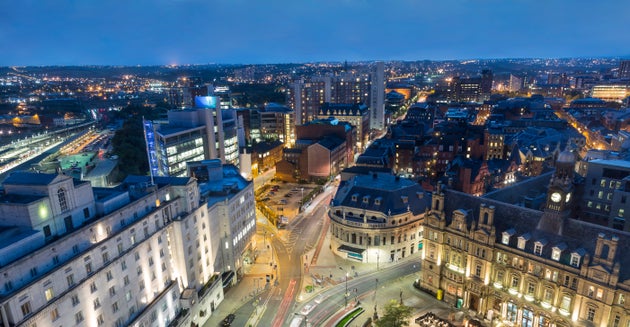 Since 2015, there have been over 2000 bank branch closures. Whilst banks churn out the same rhetoric about the world becoming more digitalised, I cannot help but wonder is this truly inclusive to all their customers.
Whilst it is true that online banking has opened the doors for many, it has also shut the door to others. The All-Party Parliamentary Group for Disability, which I chair, has recently published research revealing the devastating impact bank closures have on disabled customers, for whom the alternate services are found to be both inaccessible and inadequate.
The banking industry must stop leaving disabled people behind as they move forward with their plans. This is a customer-led industry, and this industry is simply failing a sector of society. I'm inclined to point out that if this group of customers were perhaps, wealthy business owners, the service they offer would improve remarkably quicker.
90% of disabled people surveyed in the Disability APPG's inquiry reported that their use of bank services had already suffered due to the branch closures. Some now have to travel for up to three hours to be able to do their banking at an accessible branch, and others reported being forced to be more reliant on family and friends, losing a sense of their independence. One even said: "My wife has to find time off work to take me [to the bank]".
These problems are only going to increase as branch closures continue to roll out. While online banking may be presented as a solution for those with mobility disabilities, it is not a complete solution by itself. 93% of respondents to the APPG's survey felt that online banking services are not a "sufficiently accessible and a satisfactory alternative". For those with visual, cognitive, memory and learning disabilities, the complexity of online banking and the need to remember passwords and "memorable information" make it overwhelming and difficult to navigate. Many elderly disabled people also lack the necessary internet connection and technical skills. And, of course, doing something like paying in cash to your account still requires an actual branch anyway.
The overall image is that the move to online banking cannot be made in its entirety. Accordingly, some banks have also started to offer mobile bank replacement services – vans that travel around local areas providing a temporary replacement for areas without a permanent branch. According to the inquiry, however, only 12% of survey respondents who had experience with the mobile replacements found them to be an appropriate replacement.
Firstly, the vans used for this mobile service were frequently described as inaccessible, having large stairs that require individuals to climb into. Secondly, many respondees reported that the services offered by these mobile replacements are "extremely limited", and that the vans did not stay long enough in each place.
All in all, the inquiry indicates that disabled people are significantly and disproportionately disadvantaged by the closure of physical bank branches. For some disabled people, anything other than face-to-face banking is an impracticable and stressful experience, and the only real solution is to retain access to physical bank branches or provide, well-located alternatives with the full range of services.
This failure to account for disabled people is not only a disservice to valuable customers, but may also breach the law. The Equality Act 2010 requires public bodies not to put disabled people at a "significant disadvantage" if they can avoid this by taking "reasonable" steps. The closures, for many respondents, cause extensive difficulties and have left them isolated and dependent, unable to access vital services that are important to everybody, and the alternatives provided are clearly insufficient.
Disability groups have done the job of the UK Government once again and proposed solutions to this problem; community banks. These accessible and well-located buildings can house a number of different banks under one roof, reducing the costs to the banks to keep branches open. Whilst banks in competition with one another might resist such plans, perhaps the needs of the customer for once could take precedent.
Dr Lisa Cameron is the SNP MP for East Kilbride, Strathaven and Lesmahagow