Instead of having to choose between having dessert or an after dinner drink, you now can have it all, thanks to the candyfloss cocktail.
Combining odd ingredients with liquor – especially the sweet stuff – has been happening since the birth of alcohol and increasingly people are turning to the funfairs of their childhood summers for ideas.
There are two ways to make a candyfloss cocktail. The first is to simply use candyfloss as a garnish. Something fun to tickle your fancy, as served at The Ivy in the Lanes in Brighton, who previously shared their recipe with us.
Candy Floss Magic

Ingredients:

20ml Havana 3-year-old rum

Rose juice

Grenadine

Champagne

Method: Combine the first three ingredients, shake and strain, top up with Champagne (or Prosecco). Garnish with candy floss on a stick without ice.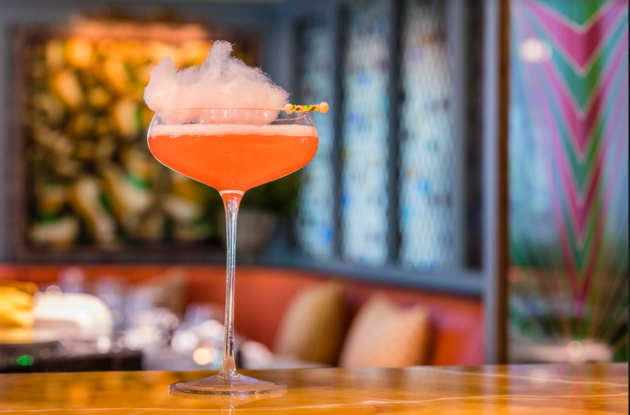 But if you really want to embrace your childish side (and you have a super sweet tooth), then you can actually infuse your cocktail with candyfloss.
Follow the instructions in the video below by Tasty, or for the flavour punch without the melt-in-your-mouth texture try Monin Candy Floss Syrup, £10.79 for 70cl, from Amazon.
So, should the candyfloss cocktail be our 2018 summer drink? We'll let you decide.