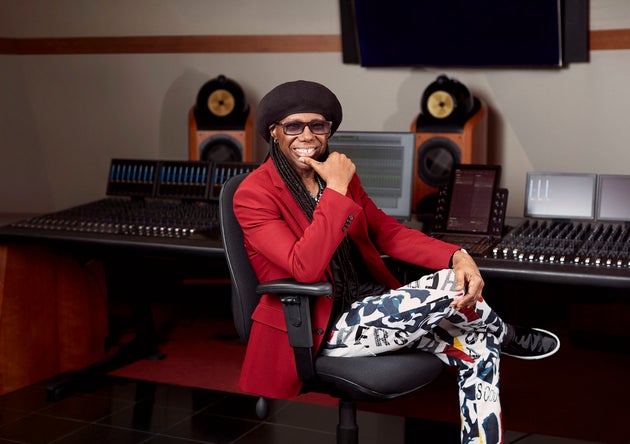 With over 40 years of experience in the music industry, working with some of its biggest names, it's safe to say Nile Rodgers has had a full and varied career.
Even if it isn't in his capacity as front man for Chic, chances are one of his songs – written or produced – has been part of your life in one way or another. From "We Are Family" to "Like A Virgin", he's worked with some of the best artists in the world and created some of the most loved music.
Of course, consistently producing such ground-breaking work, isn't a solo act. Nile firmly believes and fully acknowledges that having the right support and guidance can be critical for shaping a path to greatness.
Nile sites his first experience of being backed as when he was a teenager, playing jazz guitar in a music programme called Jazzmobile in New York. He recalls a teacher, Ted Dunbar, challenged him to broaden his horizons. "He, more than anyone, taught me to be open-minded and that all music that was popular was relevant. He said no matter what it is, what style, no matter what the origin, if it was popular, he called it a great composition.
"He taught me not to be judgmental. He said: 'So Nile, those two million people were wrong and you're right?' I said: 'Uh, I never looked at it like that.'"
At the same time Nile also met Bernard Edwards – with whom he would go on to form Chic. "He gave me the confidence," says Rodgers, "or more like advice, to change my style from the jazz I was overly focussed on to RnB and ultimately pop RnB that would sell to a broad audience."
He describes these two events like "two asteroids bumping in space". He says it changed his direction completely. "It put me in a whole new orbit. Where the planets I now circled were people making popular music and popular records."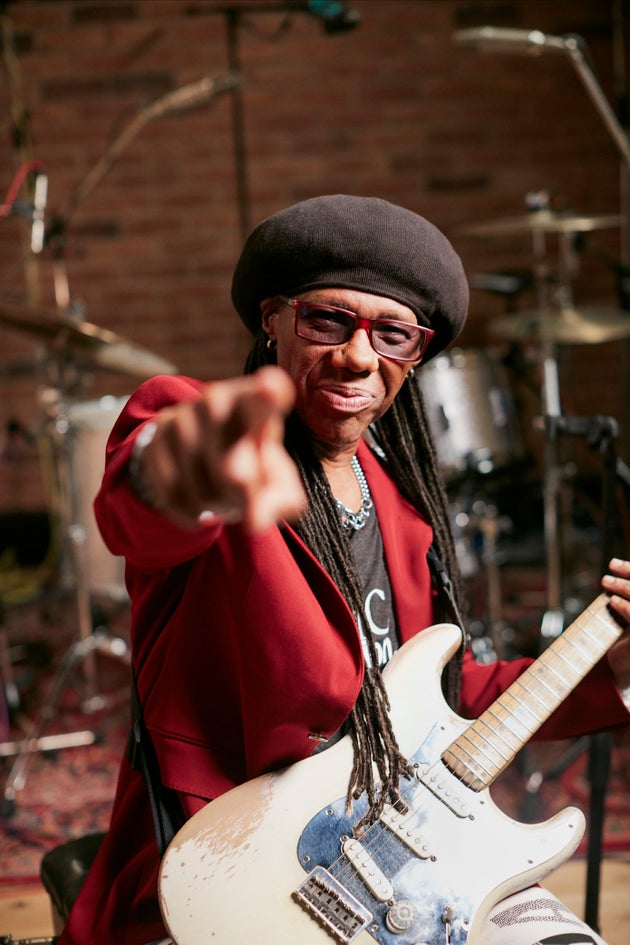 Apart from advice and mentoring around his musical style, Nile found that people advocating for him made a huge impact on his career early on. He was always passionate about music – describing it as his 'superhero shield' that would get him through tough times – but he needed the chance to prove himself, and for someone to give him a break.
That person was Luther Vandross, who had a record deal with Atlantic, and got him a job on 'Sesame Street'. "He was the one," says Nile, "who said: 'Hey, this guy has got something unique about guitar playing.'"
Other people who he says advocated for him were David Bowie and Mick Jagger – who wanted him to produce The Rolling Stones. Because of all this, Nile understands the importance of paying it forward.
This is just what he's getting to do in his new role as Creative Director for recording studios Abbey Road, which includes nurturing new talent. "I have the ability to do projects that could be off the beaten track. I even feel if I wanted to I could develop a dance recital. It feels that open."
In addition, he has joined forces with American Express, this summer, to offer one budding musician with the inspiration and advice to help them take their music career to the next level. He says, "I'm providing my backing to help propel them forward. Everything I know was inspired by someone else. It's my honour and privilege to be able, now, to back people myself."
He says: "The one thing I firmly believe is that I don't try and superimpose my ideas and the things that work for me onto other people. I just tell them what I did but I don't say 'do what I do'"
Considering how successful Nile is at recognising talent, does he have a secret method? Or perhaps something that draws him to the people he works with?
"I can spot it right away. I can spot the dedication to their job, I can spot the uniqueness in individuals."
When he worked with Madonna on "Like A Virgin", he says he went for a walk and talked her through what he thought she needed to do.
"I said to her at the time 'you know you're unique and special, your band needs to be unique and special. And if you do the same, exact music that you just played for me but my band plays it and they are unique and special, you will have two unique and special things that nobody can duplicate." And the rest, is history.
It seems incredible that one person can carve such an illustrious career over four decades, but experiencing Nile's infectious optimism and nurturing support, it's easy to see how he got to where he is and why his success continues to grow.
Nile has teamed up with American Express for Backed By, a new initiative to offer a budding musician the opportunity to win a unique backing experience with the man himself. For more info and for your chance to win click here.
Promotor: American Express Services Europe Limited has its registered office at Belgrave House, 76 Buckingham Palace Road, London, SW1W 9AX, United Kingdom. It is registered in England and Wales with Company Number 1833139 and authorised and regulated by the Financial Conduct Authority.