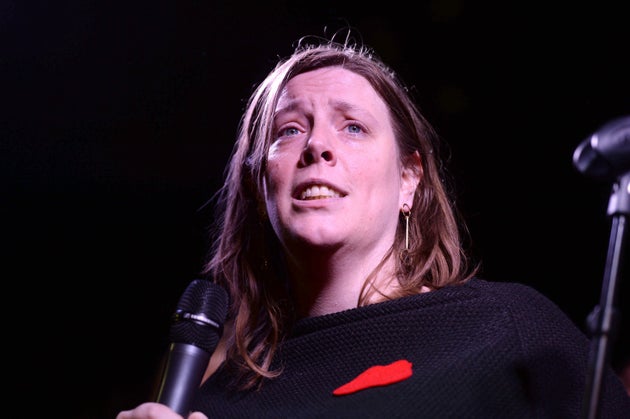 Labour MP Jess Phillips has revealed that she was bombarded with more than 600 rape threats in a single night as she called for online trolls to be stripped of their anonymity.
The MP for Birmingham Yardley said she frequently receives vicious abuse online and is threatened with violence and aggression every day.
She said that users on Facebook and Twitter should have to disclose their true identity.
Speaking at the Cheltenham Science Festival, Phillips said: "In one night, I received 600 rape threats. It was probably more but I stopped counting.
"I don't feel I am physically in any danger and I don't think my children are in any danger," she added.
Phillips said the abuse was "water off a duck's back", but flagged concerns she had about its potential impact on democracy.
"However, where it does worry me, and I think we have to do something about, is when it affects our democracy," Phillips said, in comments published by the Guardian.
"I don't think people should be allowed to be completely anonymous online any more. I don't mind if people appear anonymous online for all sorts of really reasonable reasons," Phillips added.
Phillips revealed in 2016 that she had received about 5,000 abusive posts on Twitter after launching a campaign against online bullying.
At the weekend, security minister Ben Wallace said that digital IDs should be brought in to end online anonymity which allows bullying and grooming.
His comments come after Theresa May called for tech companies to clamp down on attacks against women.