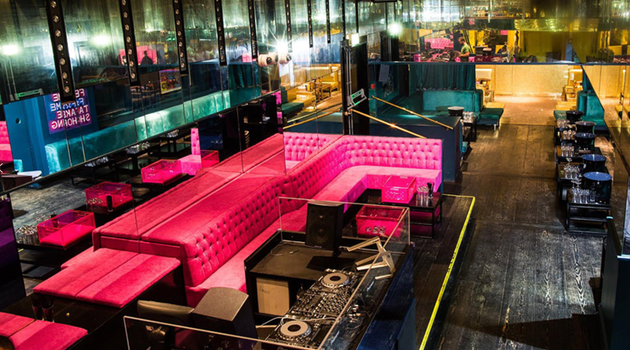 A London nightclub which allegedly charged black customers double what it charged white customers could have its licence revoked pending an investigation.
Drama Park Lane, part of the Hilton Park Lane hotel, describes itself as a "celebrity hang out", but on Sunday it was accused of racism after a mother tweeted about discrimination in the nightclub's door policy.
Nadine Marsh-Edwards said her daughter went to Drama, and said that while white women were charged £10 entry, those who were black were charged £20.
She added: "They need to be reminded it's London 2018 not Mississippi 1962."
The alleged incident was called a "total disgrace" by two Westminster councillors and the issue is also being looked into by Amy Lamé, London's night czar.
Labour councillor Andrea Mann said she was horrified to hear about the allegations.
After discussing the issue with Marsh-Edwards, she has asked Westminster council's head of licensing to look into it as a matter of urgency.
She said: "Any nightclub operating such an entrance policy is clearly in breach of its licence and that is why we have called for the suspension of Drama's licence pending the outcome of the investigation."
She asked for anyone who had experienced or witnessed racially discriminatory door policies at this or any other nightclub in Westminster to contact her, saying she feared it may be more common than people realise.
Pancho Lewis, a Labour councillor for the West End, said: "We are determined to make sure we get to the bottom of this. There is absolutely no place for this kind of behaviour. Unfortunately, there is a history of discrimination in West End clubs but it must and has to be stamped out."
A spokeswoman for Drama, Park Lane said: "Thank you for alerting us to this serious allegation, which we are urgently investigating.
"We operate a non-discriminatory policy and we place a strong emphasis on diversity and inclusion. We do not tolerate any form of discrimination against any individual or group."
She added that the standard door charge at the nightclub is £20 but promotions are offered for various reasons. But added that promotions are "never on the grounds of discrimination of race, colour or national origin".
Have you had a similar experience at Drama or any other nightclub? Email Nicola.Slawson@huffpost.com.