An Ikea rug designed by Louis Vuitton's artistic director has got people talking.
The homeware item has been designed to look like a giant Ikea receipt. And, rather brilliantly (or bizarrely, we can't decide which) the receipt is for the rug itself – like some kind of weird rug inception.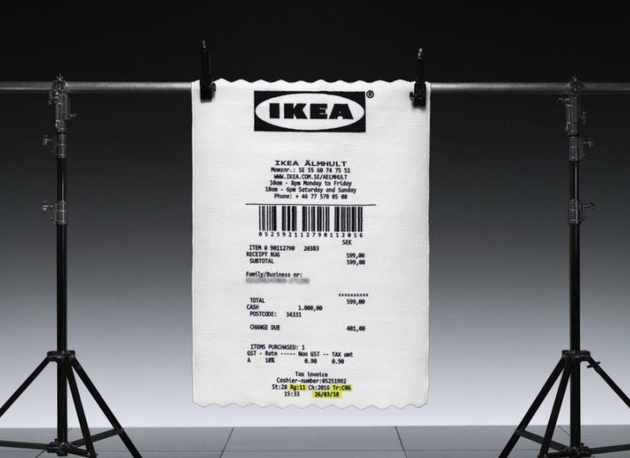 The statement piece forms part of 'Markerad', a new collection by Virgil Abloh for the Swedish retailer.
"Virgil has a fantastic ability to work with essential functions and basic materials and create something new," said Ikea's creative lead Henrik Most, who worked with Abloh on the collection. "Each Markerad item is both a design object and a piece with high artistic value."
The collection, presented at the retailer's Democratic Design Days conference, is aimed at young people and includes a red doorstop, daybed, slogan rug and a very minimalist glass cabinet.
But the receipt rug is what's really got people talking…
The collection drops in 2019. Good luck keeping it clean, that's all we're saying.