It was a case of another day, another argument for Piers Morgan, who clashed with 'Coronation Street' star Nicola Thorp during Monday's episode of 'Good Morning Britain'.
Having found herself hitting headlines for wearing a "revealing" outfit at last month's British Soap Awards, Nicola was keen to speak out about the sexism women in the spotlight face, pointing out that men can walk down red carpets without the scrutiny faced by their female counterparts.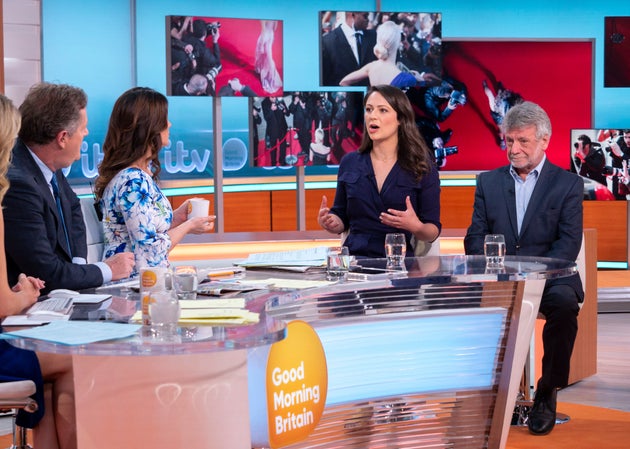 "Women are constantly being told they're looking too sexy, too revealing," she told Piers and Susanna Reid. "The photographs of women and the photographs of men on red carpets are reported about much differently.
"If you just look at the language that is used to describe women…"
It was at this point that Piers and fellow guest Neil Wallis began talking over Nicola, with the whole thing descending into a shouting match.
"Don't go on the red carpet then," they said, before Piers added: "If a man turns up in a red carpet looking ridiculous, fatter than normal, or his hair is all gone, he'll get exactly the same treatment. I've had it myself.
"I don't buy into it that it's only women."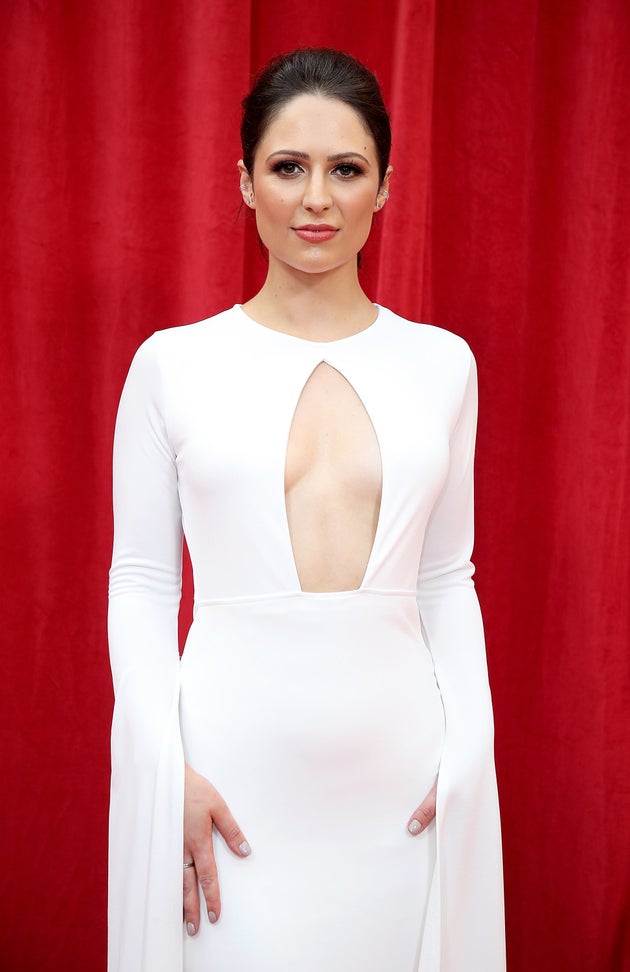 The group also discussed "up-skirt" shots, as Nicola explained the lengths some photographers will go to in order to take compromising pictures.
"That, I think is wrong," Piers replied, to which Nicola began: "Of course that is wrong. But…"
The host then interrupted again, prompting the actress to declare: "If you're going to ask me a question let me finish it."
When the live segment finished, Nicola tweeted her annoyance at being talked over by Piers.
She wrote: "Thanks @GMB for having me on to debate sexism in the media. It would be great to come back and actually debate it sometime @piersmorgan."
Reiterating the points she was trying to make, Nicola added a string of other tweets:
So… you'd think it would end there, right? All over? Nope. Piers obviously had more to say:
We're exhausted.
Last week, Lily Allen claimed she was denied the chance of going up against Piers on live TV, after having a "spat" with him on Twitter.
On Wednesday (6 June) night, the singer posted a video explaining the events on Twitter.
"We've been putting together my promo schedule and the first people that asked me to come on the TV was 'Good Morning Britain'," she said. "This morning, 'Good Morning Britain' called up my people and said 'after Lily and Piers' Twitter spat, would Lily like to cancel coming on the show?'.
"I responded, 'no, of course not. What… do you think I'm scared of Piers Morgan?'… Anyway I just got the news that I was cancelled. Because Piers don't want that smoke."