Robert De Niro got a standing ovation at the Tony Awards on Sunday, thanks to an expletive-heavy message about President Donald Trump.
When introducing a performance from Bruce Springsteen, Robert took to the stage with a politically-charged message about the current POTUS, declaring: "Fuck Trump. It's no longer down with Trump. It's fuck Trump."
The Tonys were being broadcast live on CBS in the US, with censors managing to bleep the actor's profane message.
However in Australia, where it was also being sent out live, his comments were heard in full.
Robert also said: "In these perilous times, you rock the vote, always fighting for truth, transparency and integrity in government. Boy, do we need that now!"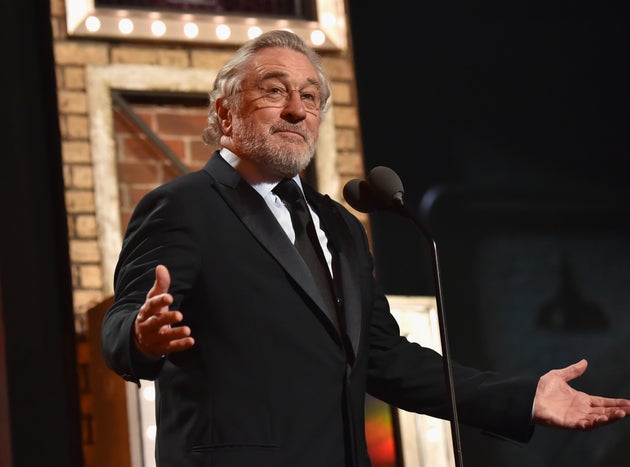 In the past week, Robert has repeatedly spoken out about the current administration in the US, telling the Daily Mail that he would "walk out" if he saw Trump at any restaurant he was in.
He also lamented, while praising the winners of the first Jimmy and Rosemary Breslin American Writer Award in New York: "Our country is led by a president who believes he can make up his own truth. And we have a word for that: bullshit.
"What about the truth? What does the truth even mean today? I mean, if you are Donald Trump it doesn't mean anything?"
The big winners at this year's Tonys – hosted by Josh Groban and Sara Bareilles – was new Broadway musical 'The Band's Visit', scooping 10 prizes, including beating 'Spongebob Squarepants', 'Mean Girls' and 'Frozen' in the Best Musical category.