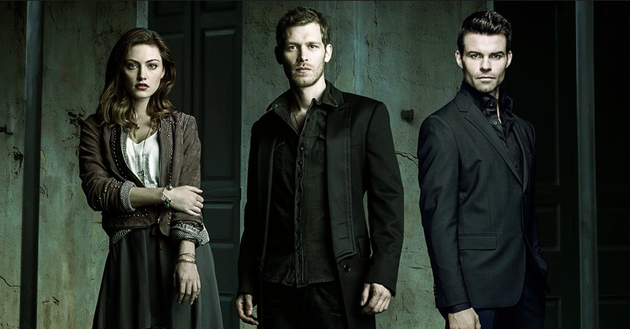 Film and TV around the world has come a long way in terms of accurately representing the queer community; our voices have been screaming for some relatable, non-clichéd, diverse characters – and I believe that The CW has delivered. While it may seem strange that I'm so fanatical about this, the simple truth is that it's something I (and many other queer individuals) need. Normalising queer characters in films and TV shows creates acceptance and captures the reality in which we all live in – people aren't always heterosexual.
At sixteen-years-old, I tuned into The Vampire Diaries' spin-off, The Originals, which revolved around the original family of vampires. At that point in my life, I hadn't come out to my parents, so I held in my excitement when the show introduced a gay character in the second episode: Joshua Rosza (played by Steven Krueger). No longer would I find myself searching the depths of YouTube at two in the morning in attempt to find gay films with characters that I could relate to. Josh managed to survive over four seasons of bloody murders, witchy interference, and wars on all sides of the supernatural front. Unfortunately, Josh's love interest Aiden was disappointingly killed off at the end of season two – a typical occurrence for queer characters in a TV show. Whilst Aiden's death was deemed 'necessary', I believe that it hurt a lot of fans, especially queer ones.
The second season of the show introduced us to a seventh Mikaelson sibling, Freya (played by Riley Voelkel), who was taken by her Aunt Dahlia over 1,000 years ago. Two seasons later, we are shown Freya's first love interest, who just happens to be female werewolf and ER doctor, Keelin. Carina Adly Mackenzie, who has co-written the show since its debuting season, stated in a tweet: "I don't want to suggest an easy road ― their relationship isn't the healthiest. But we won't fall into that trope & hurt LGBT fans again." In a world where queer characters are too commonly used as 'click-bait', only to be killed off (I'm still not over Aiden), it's reassuring to hear from a reliable source that the show's writers have understood that failing queer characters can be harmful.
Classically, characters in supernatural TV shows die all the time, but there are certain characters we just know won't die (permanently), Klaus Mikaelson for example. The combination of queer characters being hugely underrepresented and the inevitable premise of a deathly fate creates the notion that these characters are disposable; forcing young, queer individuals see their favourite characters killed off.
The Originals really redeemed itself since season two, in my eyes, by creating a three-dimensional, starring character whose sexuality remains unforced, demonstrating further that queer characters don't have to declare their sexuality. Steven Krueger's character, Josh, has also been promoted to a main character in the show's final season, giving the show two queer leads. I applaud The Originals and want to personally thank Julie Plec who planted the original seed (see what I did there?) and created a thrilling show which has played a part in increasing representation of queer individuals in contemporary TV shows. I also hope to see some positive representation in Julie's new spin-off show, Legacies, which is set to air in autumn of this year.