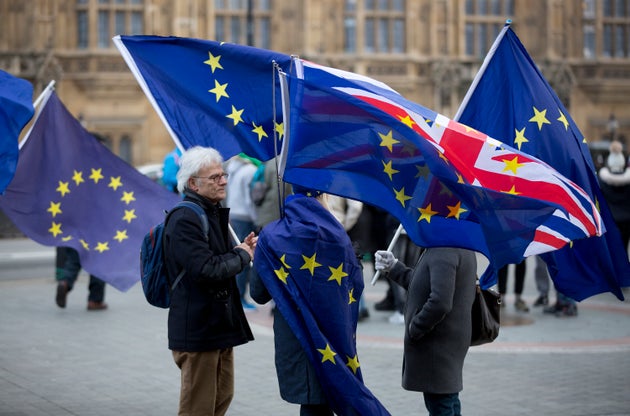 A group of 30 Labour MPs have been contacted more than 40,000 times by voters calling on them to back a "people's vote" on the final Brexit deal, the Lib Dems claimed on Sunday.
Last week, the party urged its membership to help secure a final say on the Brexit deal, with the Lib Dem's chief whip Alistair Carmichael emailing members asking them to put pressure on Labour MPs who had previously voiced their support for a vote by the public.
Labour MPs contacted include David Lammy, Stella Creasy and Chuka Umunna. The Lib Dems hope they will back their amendment to the EU Withdrawal Bill that calls for a referendum on the deal secured with Brussels.
Labour has officially called for a "meaningful vote" on the final Brexit deal, arguing that Parliament must have a say, but has not committed to another referendum.
Explaining that the EU Withdrawal Bill will return to the Commons this week, the Lib Dem email read: "We are seeking to insert an amendment to legislate for a vote on the final Brexit deal", adding that the it would need cross-party support to pass.
"I have identified 30 MPs who have publicly said that they support a referendum on the deal. If we can get these 30 MPs, or even most of them, to add their names in support of this amendment then we will have a decent chance of getting it debated and voted on."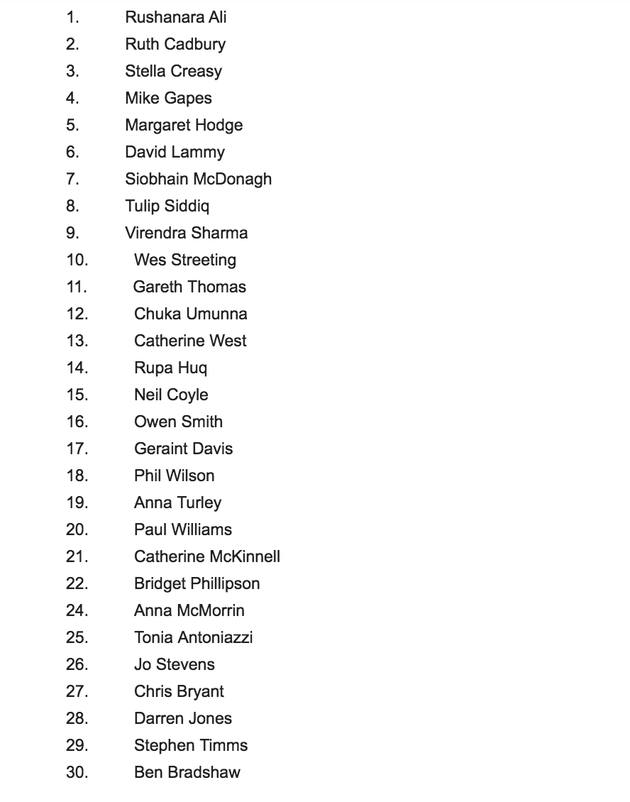 The list of Labour politicians included Wes Streeting, Ben Bradshaw and Margaret Hodge.
According to the Lib Dems, Pontypridd MP and former Labour leadership challenger Owen Smith is one of three representatives who have signed the amendment.
Smith – who was reportedly contacted around 1,000 times by voters – wrote on Twitter: "Lots of people contacting me about amendment 19a of the EU Withdrawal Bill. Happy to add my name in support of a #PeoplesVote on the final Brexit deal."
Bermondsey and Old Southwark representative Neil Coyle and Ilford South MP Mike Gapes are also said to have signed the amendment.
Gapes told HuffPost UK he was "going to sign it [the amendment] anyway", having announced his support for a people's vote weeks ago.
"Now we are in this mess, the only way out of it is for Parliament to take control and to basically give the people a choice on whatever deal Theresa May manages to get, however inadequate it is," he said.
Lib Dem Brexit spokesperson Tom Brake called the number of members contacting Labour MPs "extraordinary", adding: "There is a real strength of feeling that MPs who have verbally demanded the public a final say on the deal must now prove their commitment with action.
"We know the Labour leadership is letting its supporters down by waving through a Conservative Brexit, but we hope and believe their backbenchers will stand up and act as a proper opposition by backing this amendment."
The Labour Party declined to comment on the figures.
Speaking on the BBC's Andrew Marr Show on Sunday, shadow Brexit secretary Keir Starmer called on pro-EU Tory MPs to vote with the opposition on key Withdrawal Bill amendments to help alter the director of negotiations.
"If Tory MPs who care about these amendments vote with us there is a real chance for Parliament to change the course of the Brexit negotiations and bring some order where there is real chaos," he told Marr.