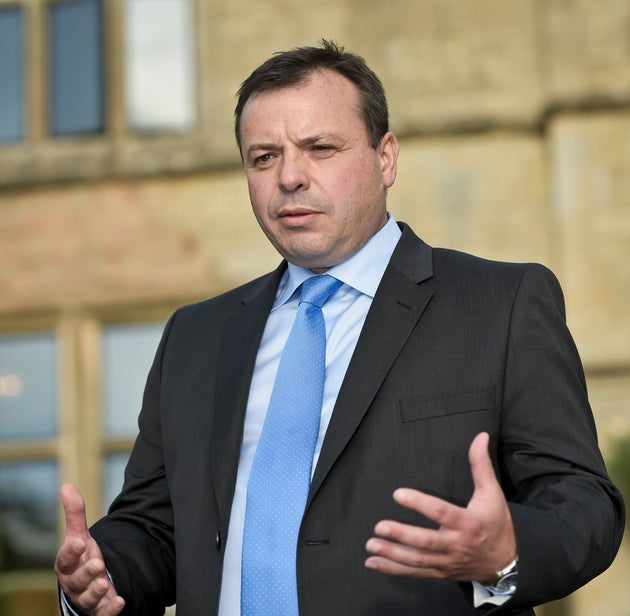 Calls are intensifying for Brexit-backing millionaire Arron Banks to explain his links to the Kremlin after fresh revelations about his contact with Russian embassy officials emerged.
The Leave.EU founder, who helped bankroll Nigel Farage's campaign, held a series of undisclosed meetings with Russian embassy officials around the time of the 2016 referendum campaign, according to a report in the Sunday Times.
The paper said it had seen emails showing he discussed a potential business deal involving six Russian gold mines with ambassador Alexander Yakovenko after being introduced to him by a suspected Russian spy.
The head of the parliamentary inquiry into "fake news", Conservative MP Damian Collins, said the report raised serious questions about Russian interference in UK politics.
"The question I think people will want answered is did Mr Banks profit out of these meetings?" he told BBC1′s Sunday Politics programme.
"Did that happen? Did he make money out of it and did he use that money to fund his campaigns?
"Russia has a track record of interfering in the politics of other countries. It does it in a variety of ways. That is why it is important we understand the level of contact and involvement there was here."
Asked about the report at the G7 summit in Quebec on Saturday, Theresa May said: "I am sure that if there are any allegations that need investigation the proper authorities will do that."
Collins confirmed that Banks has agreed to give evidence to the Digital, Culture, Media and Sport Committee as planned on Tuesday, having previously announced he was pulling out, accusing the MPs of conducting a "witch hunt".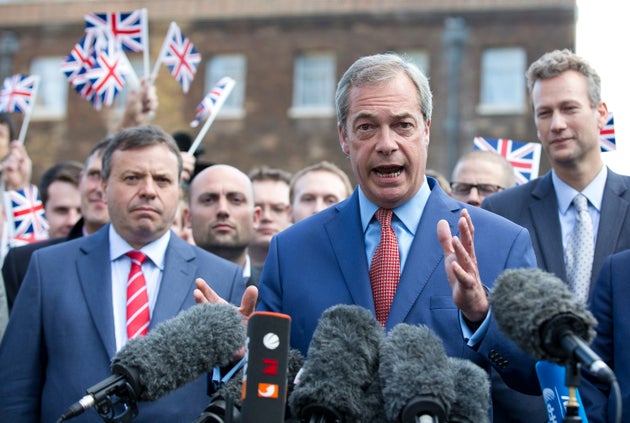 The Sunday Times said emails it had seen from Banks and Leave.EU communications chief Andy Wigmore showed they had repeated contacts with Russian officials to discuss matters of mutual interest throughout the EU referendum campaign and its aftermath.
It said they showed Banks met Yakovenko three times – having previously only acknowledged one encounter in 2015 – and made a visit to Moscow in February 2016 in the midst of the referendum campaign.
The paper said he and Wigmore also had lunch with the ambassador in November 2016, three days after they and Farage had met Donald Trump in New York following his victory in the US presidential election.
They were said to have been introduced to Yakovenko by Alexander Udod – one of 23 suspected Russian intelligence officers subsequently ejected from the UK after the poisoning of Sergei and Yulia Skripal in Salisbury.
The ambassador was said to have proposed a business deal that would have involved them in the consolidation into one company of six Russian gold mines.
The emails were passed to the Sunday Times by journalist Isabel Oakeshott, Banks's ghostwriter on The Bad Boys Of Brexit, who is writing a book with Tory peer Lord Ashcroft on Russia's use of "hybrid warfare" to influence British politics.
The paper said she came forward after she said her email accounts were hacked.
Banks dismissed the claims, telling the paper: "I had two boozy lunches with the Russian ambassador and another cup of tea with him. Bite me. It's a convenient political witch-hunt, both over Brexit and Trump."
He told the paper nothing came of their discussions over the gold mine deal. "We didn't profit from any business deals because I never pursued anything," he said.
Banks, whose wife is Russian, acknowledged he made a "family trip" to Moscow in February 2016, but said "no meetings were had with anyone".
He told the paper he had also disclosed details of his contacts with the Russians to US officials.
"We actually saw the suits from the American embassy who introduced us to the State Department to explain what had happened and then we briefed the Americans on our meetings with the Russians," he said.
Wigmore told the paper: "We never offered any information to him (Yakovenko) or any Russian any details of our (Brexit) campaign."
There was no immediate response from Leave.EU.