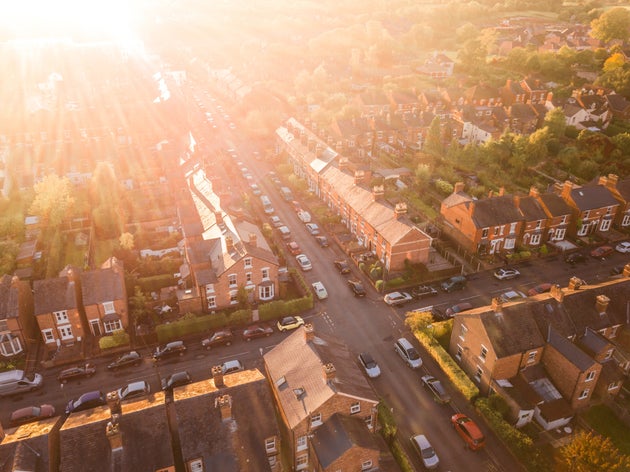 The leasehold scandal has been called the PPI of the housebuilding industry and has mobilised thousands of people up and down the country, with good reason.
Many people have discovered they were misled about what they were signing up to. Many did not even know they were buying a leasehold property and they certainly didn't know about the outrageous charges that can be found in these leases which make them so toxic to render the property unsellable. The Government is now talking tough about tackling abuses of the leasehold system, but the guilty men and women behind this scandal have still not been held to account.
It is a bitter irony that the vast majority of those culpable for the current state of affairs are likely to be the least affected by it. I am happy to be proven wrong, but I doubt that many if any, of those at the top of the biggest developers are enthusiastic enough about their leasehold properties to actually live in one.
It is important that we recognise that the rapid expansion of leasehold housing schemes did not occur by chance. This system was carefully and deliberately engineered to exploit would be homeowners for no other purpose than to supplement the profits of an already lucrative industry. It is no coincidence that at the profits of the biggest developers have increased by almost 400% in the past five years, at the same time that leaseholders were discovering that the ownership of their dream home now formed part of an investment vehicle in a tax haven.
So it is time that the architects of this fiasco are held to account and asked to explain themselves. That is why I and many other MP's am calling on the Housing, Communities and Local Government Committee to begin an inquiry into the leasehold scandal.
Obvious questions would as a starting point would be:
When did developers begin to offer new homes on a leasehold rather than freehold basis and why?
What is the justification for onerous ground rent clauses?
What were developers reporting to shareholders at the time about this additional revenue stream?
What is the extent of other ongoing charges that are attached to properties(as opposed to the lease) What kind of deals were struck with the new freeholders and why did they not first offer their customers the opportunity to buy on the same terms?
Who are those freeholders and how much do they value their interests at?
Why were some buyers required or induced to use solicitors recommended by the developer?
How did the lenders and the lawyers miss the fact that these leases might render the homes unsellable?
As well as developers, lenders and lawyers, I am also still to hear any recognition of the role that Government backed schemes played in encouraging the expansion of leasehold housing and whether this was anticipated at the time.
While I have little doubt that Ministers introduced the 'Help to Buy' scheme with the best of intentions, the truth is that in many areas, it would have more accurately be called 'Help to Rent.' In 2016 a staggering 78% of new build homes in the North West, including 69% of houses were Leasehold.
According to my own research undertaken in Ellesmere Port & Neston, those purchasing a leasehold property through the Help to Buy scheme were significantly more likely to use a solicitor recommended by the developer, which is important because 92% of those who used a recommended solicitor told me that they were not fully informed of the ground rent terms when they bought their home.
The result is they have been sold the illusion of home ownership with the true owner of their property likely to be an unaccountable, faceless investment company based offshore.
This matters because many of these Government-backed, these accidental tenants have found that some of the terms in their lease, particularly in relation to ground rent, are so onerous that they cannot sell on their property.
So while one sense the Government succeeded in helping these people onto the property ladder, that ladder offers no way up and no way back down again.
I have a Private Members Bill waiting in the wings if the promised Government legislation does not provide a way out for those who are trapped, although I am aware that the wait for the Law Commission report might feel like a lifetime away for those currently stuck in unsellable homes. But in the meantime, it is high time that this scandal and the events leading to its creation are thoroughly examined and that those responsible are held to account.