Tippi Hedren may be best known for starring in classic Hitchcock movies 'The Birds' and 'Marnie', but she spent much of her twenties working as a successful model, booking cover shoots for American magazines including Glamour' and Life.
Now at 88-years-old Hedren has returned to modelling, as Gucci's creative director Alessandro Michele has cast her as a fortune teller in his latest jewellery and watch advert – and of course the legendary actor absolutely nails the role.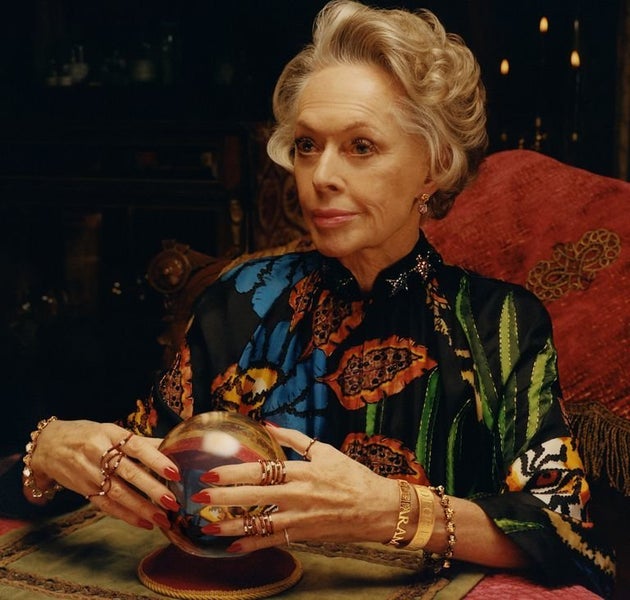 Hedren is mother to Melanie Griffith and grandmother to Dakota Johnson. Griffith has shared some of Hedren's vintage modelling shots on Instagram.
Modelling for Gucci is something of a family affair as Johnson previously starred in a campaign for Gucci's Bloom fragrance.
Hedren isn't the first iconic actor to star in a Gucci ad. In 2017, Vanessa Redgrave (then 79) starred in the brand's Cruise campaign, which was shot at Chatsworth House, the 16th century Derbyshire home of the Duke and Duchess of Devonshire.