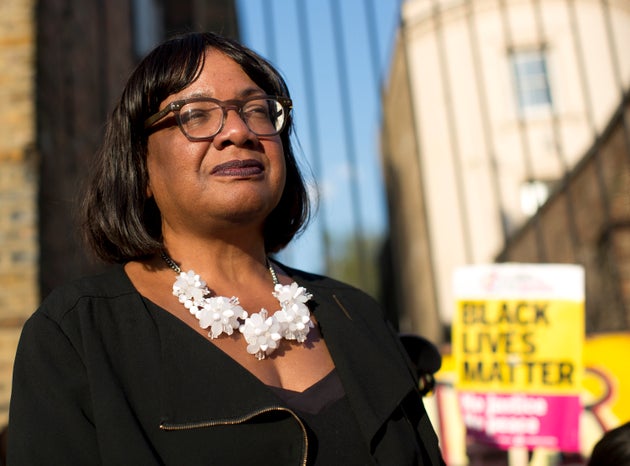 Labour will end Theresa May's "hostile environment" approach to illegal immigration following the revelation up to 63 Windrush migrants may have been wrongfully deported, Diane Abbott has said.
The shadow home secretary has announced she would close the Yarl's Wood and Brook House immigration detention centres and limit detention to 28 days.
Abbott said Labour would re-direct the £20m a year spent on the centres into services to support the survivors of modern slavery, trafficking, and domestic violence.
Under her plans, private companies would also be banned from running detention centres.
"The Windrush scandal goes to the very heart of Theresa May's 'hostile environment' policy – it was not accidental – it is a direct consequence of government policy," she said in a speech to the IPPR think-tank.
"The next Labour Government will repeal all those parts of the immigration legislation that were introduced to support it. We will rescind all Home Office instructions to carry it out, and we will remove all obligations on landlords, employers and others to enact it."
Abbott has also demanded the government restore full rights of UK citizenship for all Commonwealth citizens.
Sajid Javid yesterday admitted up to 63 Britons from the Windrush generation of migrants may have been wrongfully deported.
The new home secretary also revealed that he did not know how many may have been wrongfully detained.
His admission was quickly condemned by opposition politicians. Labour MP David Lammy, who has campaigned on behalf of the Windrush migrants, said it was "the worst human rights and home affairs crisis" in his time in politics.
"The prime minister's hostile environment stands in the dock, guilty as charged," he said.
Javid has sought to distance himself from May's push to create a "hostile environment" to illegal immigrants while she was home secretary.
He told MPs yesterday the phrase was too "negative" and "quite un-British".
On Friday the UN's special rapporteur on racism warned the UK's approach to illegal immigration was "destroying the lives" of ethnic minority Britons.
Tendayi Achiume hit out at the Windrush scandal which she said had led to "gross human rights violations and indignities".