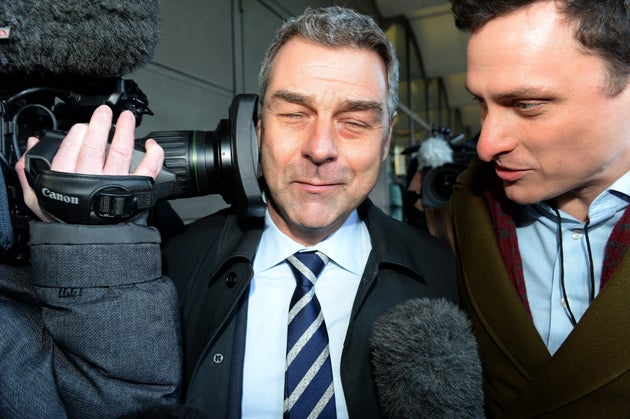 Bosses of outsourcing giant Carillion were "too busy stuffing their mouths with gold" to care about workers and should be banned from running other firms, MPs have said.
In a scathing final report into the catastrophic collapse of the construction mega-contractor, "disgraceful" directors have been lambasted for presiding over a "rotten corporate culture".
The powerful chairs of two Commons committees, Frank Field and Rachel Reeves, also demanded the UK's "big four" accountancy firms were broken up.
KMPG, PwC, Deloitte and EY had become a "cosy club of auditors" who were "prioritising their own profits ahead of good governance", Reeves said.
Carillion – which employed 20,000 British people and held public sector or public/private partnership contracts worth a staggering £1.7bn – went bust in January, leaving behind £5bn of liabilities and a long list of unfinished projects
The group's massive portfolio included providing school dinners, cleaning and catering at NHS hospitals, building HS2 and maintaining 50,000 army base homes for the Ministry of Defence.
Carillion became a "giant and unsustainable corporate time bomb" and there could be a similar contractor failure in the near future, the joint Work and Pensions and Business Select Committee report found.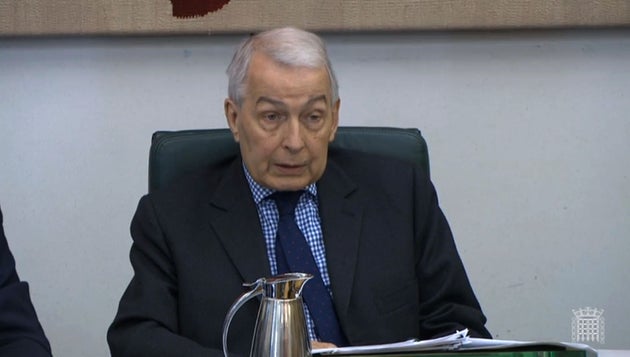 MPs said the Insolvency Service should consider whether directors breached their duties under the Companies Act and should face disqualification.
Frank Field, chairman of the Work and Pensions Committee, said: "A board of directors too busy stuffing their mouths with gold to show any concern for the welfare of their workforce or their pensioners.
"They rightly face investigation of their fitness to run a company again.
"Government urgently needs to come to Parliament with radical reforms to our creaking system of corporate accountability.
"British industry is too important to be left in the hands of the likes of the shysters at the top of Carillion."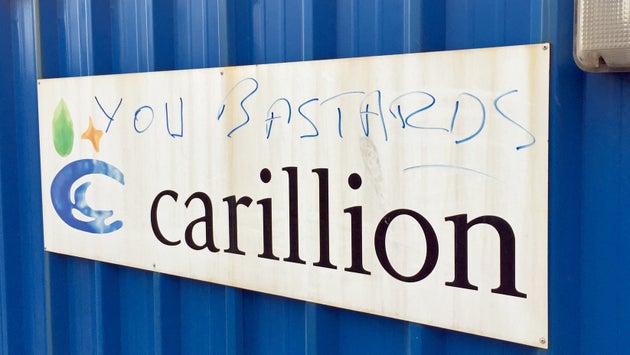 Carillion's former chief executive, Richard Howson, pocketed £1.5 million in salary, bonuses and pension payments during 2016 and, as part of his departure deal, Carillion agreed to keep paying him a £660,000 salary and £28,000 in benefits until October.
Former finance chief Zafar Khan, who left Carillion in September, was due to receive £425,000 in base salary for 12 months.
Around 2,300 people have been made redundant as a result of Carillion's collapse.
Rachel Reeves, who chairs the Business Committee, said: "Carillion's collapse was a disaster for all those who lost their jobs and the small businesses, contractors and suppliers left fighting for survival.
"The company's delusional directors drove Carillion off a cliff and then tried to blame everyone but themselves.
"Their colossal failure as managers meant they effectively pressed the self-destruct button on the company.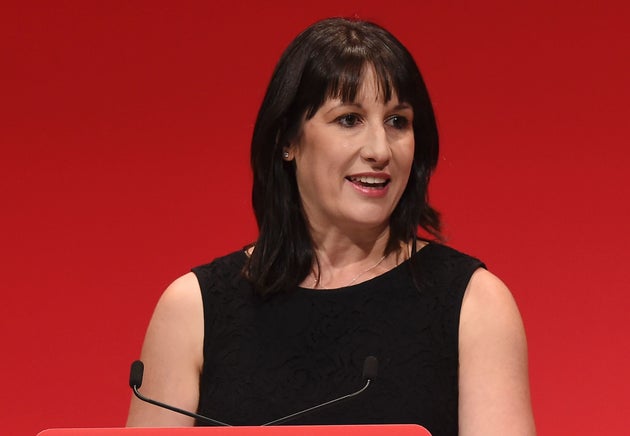 "However, the auditors should also be in the dock for this catastrophic crash.
"They are guilty of failing to tackle the crisis at Carillion, failing to insist the company paint a true picture of its crippling financial problems.
"The sorry saga of Carillion is further evidence that the Big Four accountancy firms are prioritising their own profits ahead of good governance at the companies they are supposed to be putting under the microscope."
Reeves said the Competition and Markets Authority should look to break up the so-called Big Four accountancy firms – KMPG, PwC, Deloitte and EY – which she added had pocketed millions of pounds for their lucrative audit work.
"It is a parasitical relationship which sees the auditors prosper, regardless of what happens to the companies, employees and investors who rely on their scrutiny," she said.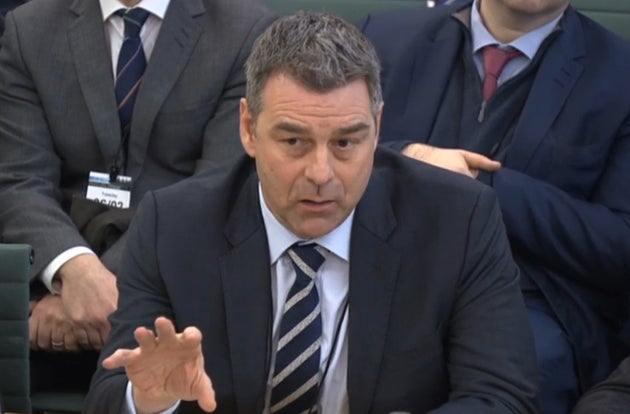 The committee said Ernst & Young was paid £10.8 million for "six months of failed turnaround advice", while Deloitte received £10 million to be Carillion's internal auditor, but were either "unable or unwilling" to identify failings in financial controls, or "too readily ignored them".
Former finance director Richard Adam, who was named in the MPs' report as the "architect of Carillion's aggressive accounting policies" and was previously accused of "dumping" shares worth hundreds of thousands of pounds at the first possible moment, said in a statement: "Despite retiring over a year before Carillion went into insolvency, I am deeply saddened by the events that have since overtaken the company.
"The reasons for the collapse are clearly complex; however, I reject the unwarranted conclusions the committees have reached concerning my role at the company."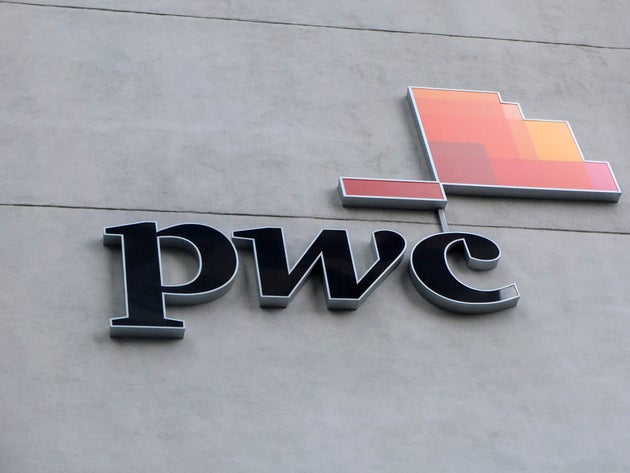 Unite Union's assistant general secretary Gail Cartmail, picking up the report's summary that Carillion could happen again, and soon, said: "The fall of Carillion was the inevitable outcome of a business model that embodies a 'race to the bottom' on bidding for contracts.
"The public sector can change that. National and local government have the power to transform outsourcing disasters by bringing services in house where profit is no longer the ideological master and for service contracts that are let to apply standards on quality and workforce concerns."