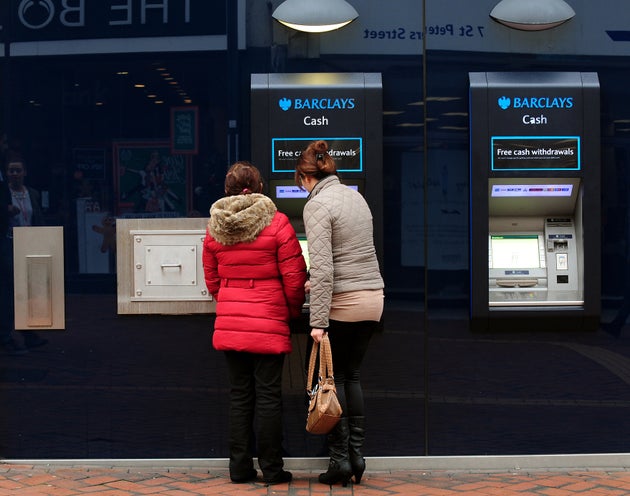 Can you imagine being charged £3 per every time you withdraw cash?
While 98% of us take money out from free to use ATMs, changes to the way these machines are funded will see the number of free ATMs decrease while there could be an increase in the numbers that charge a fee.
Proposals by the LINK network will reduce the funding formula which pays for free ATMs. Providers, such as Cardtronics who employ 2000 people installing and servicing ATMs, believe as many as 17,000 ATMs could close while thousands of others could be forced to charge to remain financially viable as a result of this decision.
In the United States this is exactly what happened when changes to how free to use ATMs were funded pushed up the average withdrawal fee to almost $5.
There are no legal protections for free cash and nothing which secures the place of free to use ATMs on our high streets other than a business case based on the funding formula set by LINK.
That is why I am introducing a bill in Parliament to ban ATM charges and introduce an enforceable access to banking standard to prevent communities from being cut off from financial infrastructure
With bank branches closing across the country, and now a threat to the free to use ATM network there has never been a better time to look at the future provision of cash and access to financial services.
In Cambuslang, a small town just outside Glasgow in my constituency, we have lost six bank branches in recent years. There are now more ATMs in one corridor in the Houses of Parliament than there in the entirety of the town centre.
Like many small towns, Cambuslang has faced challenges in recent years. When ATMs and bank branches disappear, lending to small businesses decreases, footfall on the high street goes and the risk of financial exclusion grows. Any worsening of the situation would compound the difficulties already faced.
This is not a problem specific to small towns. When LINK made the decision about reducing the funding to free ATMs, they did not carry out a public consultation, instead choosing to consult their members, three quarters of whom are the large banks and card issuers who save money from this decision.
The only major existing research into the public use of ATMs has been carried out in Scotland by the consumer body Which? This research has shown that in nine in 10 people see access to free cash as important to their lives, with rural areas being the most dependent.
We may be moving towards a cashless society, but we are not there yet.
I think it crucial that we do not allow banks to force the pace of change to suit their own profit margins at the expense of consumers.
I believe that this decision is an example of a forced change, against the needs and wishes of the public. That is why I want to shift the risk and the burden away from consumers. If we are moving towards a cashless society, we must ensure that we do not arrive there via fee-charging ATM machines that penalise consumers.
My Private Member's Bill would ban ATM charges and establish a right to free access to cash based on a full market review by the Payment Systems regulator to establish demand for cash.
If we are serious about financial inclusion and economic development outside metropolitan areas, we should seek to protect the services people rely on. Change should be driven by consumer use, not by banks acting in their own interest. So long as there remains a demand for cash, access to that cash should be freely available no matter where you live.
Ged Killen is the Labour MP for Rutherglen and Hamilton West