YouTube has rolled out a brand-new wellness feature that reminds you to take a break before you get sucked into a five hour cat video black hole.
Called simply 'Take a break' the feature is currently only available on the Android and iOS versions of YouTube and lets you customise the amount of time you want to watch before being asked to take a break.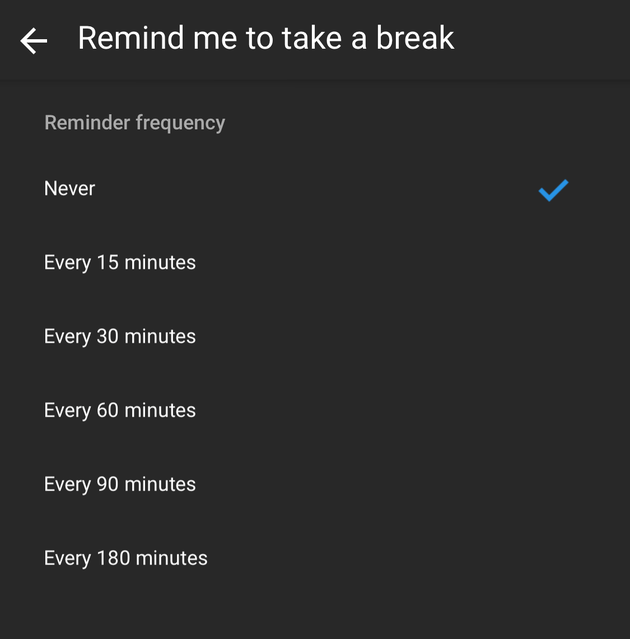 The feature sadly isn't turned on by default so you'll need to go into the settings yourself if you want to turn it on.
Thankfully it's really easy to find, you simply go to the Settings menu in either the iOS or Android app and it'll be one of the first options you can see.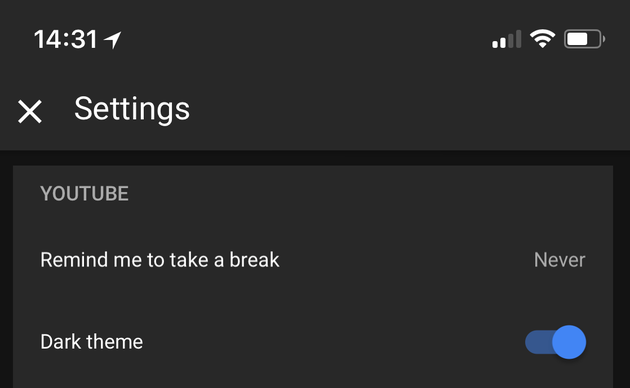 Simply tap on Remind me to take a break and you'll be given the choice of how often you want to be reminded.
Now if you're a parent and are looking to reduce the amount of time your kid is spending watching YouTube videos there is actually a much easier way than simply giving them reminders.
The YouTube Kids app contains a timer function which lets you physically limit the amount of content they're allowed to watch before finally locking them out.
It also lets you block channels you don't like, turn off the search function entirely and gives you an expedited reporting function for any videos that you feel aren't appropriate for kids.
YouTube's new feature isn't an isolated moment of wellbeing by Google. Last week the company unveiled a whole raft of new features coming to its operating system Android that are designed to help us use our smartphones less.
The most impressive of these is a feature called Dashboard that lets you see how you're using your apps and for how long. It'll correlate information around when you're using those apps and try to recommend ways for you to use them less.
The next feature is called App Timer and lets you set actual time limits on how long you can use apps per day. Once you've exceeded that time limit the app will be greyed out, reminding you that you've used your daily allowance.
Finally there's Wind Down. This lets you set yourself a bedtime, as you start reaching that bed time the phone will start to turn your screen into black and white, removing the urge to keep checking it before you go to bed.