Meghan Markle's father says he wants to attend his daughter's wedding to Prince Harry – but is having major surgery that means he won't walk her down the aisle or travel to the UK.
On Monday, the TMZ website broke the claims that Thomas Markle was going to pull out of the ceremony after it emerged he had staged paparazzi photos for money.
It prompted Kensington Palace to respond that it was a "deeply personal moment" for Meghan, and that "she and Prince Harry ask again for understanding and respect to be extended to Mr Markle in this difficult situation".
Then, on Tuesday, the same celebrity news website reported Thomas Markle as saying he wants to be there – but has been back in hospital after experiencing serious chest pains.
The 73-year-old had revealed that he suffered a heart attack a week ago, but had checked himself out of hospital.
He told TMZ that Meghan unsuccessfully tried to call him on Monday, and later sent him a text telling him she loved him and was concerned about his health.
Later on Tuesday, the website reported again he was unable to attend since he needed a heart operation.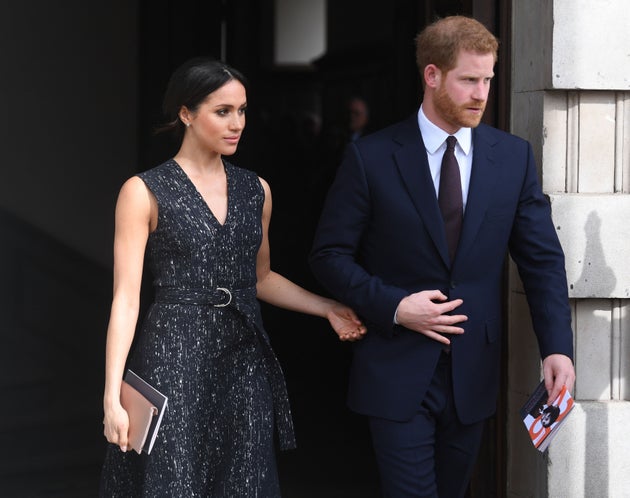 Markle initially told the website: "I hate the idea of missing one of the greatest moments in history and walking my daughter down the aisle."
He added: "Of course I'd walk her down the aisle. This is a historic moment. I'd like to be a part of history."
But he later said he will go into surgery on Wednesday and not travel to the UK.
″(The doctors) will go in and clear blockage, repair damage and put a stent where it is needed," he told TMZ.
Earlier, the American former actress's half-sister, Samantha Markle, said she hoped their father would be at the ceremony, but that he had faced an "unbelievable amount of stress".
She told Good Morning Britain that Markle had health issues, and had had chest pains and suffered a heart attack.
"I think he wants to go to the hospital and get checked out," she said.
"I don't know as of today what his plans are, but there's a very real concern. I wanted to see him go (to the wedding), I didn't want him deprived of that.
"But clearly the priority should be whether or not it's safe for him to do that.
"That's where we're at."
Markle became embroiled in controversy after he allegedly staged paparazzi photographs of himself in the run-up to the nuptials at Windsor Castle this Saturday.
Kensington Palace declined to confirm whether or not Markle had pulled out of attending but appealed for understanding.
A palace spokesman said: "This is a deeply personal moment for Ms Markle in the days before her wedding.
"She and Prince Harry ask again for understanding and respect to be extended to Mr Markle in this difficult situation."
This is a breaking news story and will be updated. Check back for the fullest version. Follow HuffPost UK on Twitter here, and on Facebook here.