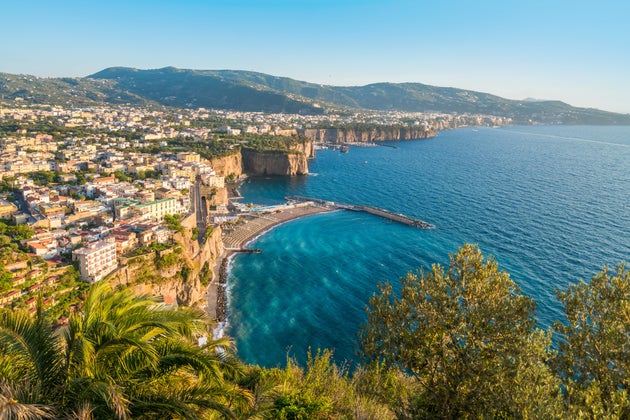 Five men have been arrested on suspicion of drugging and raping a British woman who was holiday with her daughter in a popular tourist resort in southern Italy.
The men, who are all current or former workers at the hotel in Sorrento, are accused of raping the 50-year-old woman, who reported the October 2016 attack after she returned to the UK.
The woman and her daughter were staying at a hotel in the popular destination for British tourists south of Naples. She was allegedly given a date-rape drug in a drink she was handed by two barmen on the last night of her holiday.
She was then allegedly taken to a hotel room and raped by the two men before being passed on to a group of up to ten other men who assaulted and photographed her, Italian news agency ANSA reports.
Italian police said in a statement: "Once the first attack had finished, the woman was handed over to another hotel employee, who led her into a room used by staff members where an unknown number of men were waiting for her.
"There were around ten of them, many of whom were naked, and they submitted her to sexual violence in turn."
The investigation was aided by DNA testing ordered by police in Kent.
ANSA news agency said the investigation was helped when the woman recalled the tattoo that one of her attackers had on his neck.
Investigators seized the mobile phones of the men at the hotel and discovered that the suspects had chatted about the attack and exchanged photos, the Associated Press reports.
The five accused were named as Antonino Miniero, Davide Gennaro Gargiulo, Fabio De Virgilio, Raffaele Regio and Ciro Francesco D'Antonio.