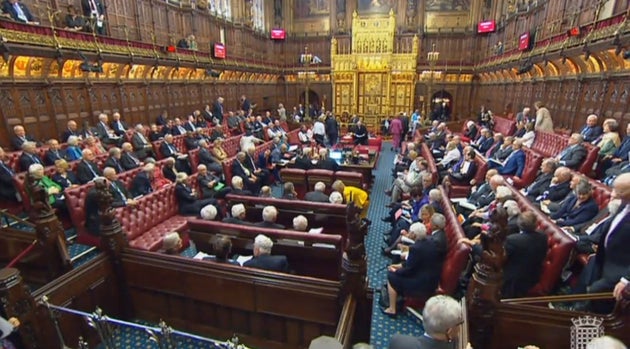 The House of Lords has voted to revive a Leveson-style public inquiry into press behaviour after defeating the Government and over-turning a decision made by MPs last week.
Peers voted by 252 to 213, a majority of 39, to back an amendment that called for a full investigation into allegations of data protection breaches by national news publishers.
The move puts the unelected chamber on course for a constitutional clash with the Commons, which had previously rejected a demand for a further investigation.
In response, Culture Secretary Matt Hancock said: "I'm disappointed that the House of Lords have again voted against press freedoms.
"In the Commons we proposed forward-looking action to ensure a free, fair and responsible press.
"The Lords' amendment is unnecessary and we will seek to overturn it."
Labour frontbencher and campaigner Tom Watson said the party would "push again" for the inquiry to be completed when legislation returns to MPs.
The call for an inquiry into the relationship between the media and police, dubbed "Leveson part two", is being led by independent crossbencher Baroness Hollins, whose family was the victim of press intrusion.
"It's an inquiry into criminality, corruption and abuse," she said. "In any other industry the press would be demanding an inquiry. And yet their opposition is uniform."
The move comes after an attempt to amend the Data Protection Bill to establish a statutory inquiry was defeated in the Commons by just nine votes.
Analysis of the division list showed three Conservative rebels supported the amendment.
They were former ministers Lord Blencathra and Baroness Warsi and former frontbench spokesman Earl Attlee.
During the debate before the vote, and speaking for the Opposition, Lord Stevenson of Balmacara denied that going ahead with the inquiry would compromise press freedom, adding: "Quite the reverse."
Lord Stevenson said the inquiry would "ensure transparency and draw a line under this whole sorry chapter".
Backing the amendment, he said Parliament should honour its promises as it was clear that "egregious behaviour" by the press was still happening.
But Lord Keen, responding for the Government, said a further inquiry was neither necessary nor proportionate.
"What is being proposed is an extensive inquiry into the past when we are addressing a Bill determined to look to the future."
He said the time had come for the House to acknowledge that the Commons had spoken on the issue.