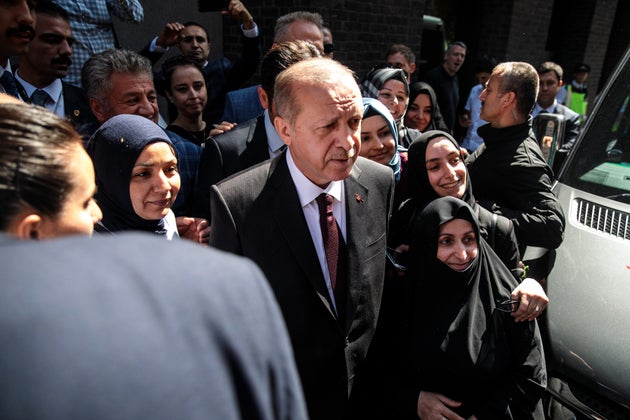 Theresa May has been urged to reverse an "absurd decision" to remove a path to settlement for thousands of Turkish businesspeople.
The Prime Minister will hold talks with Turkish President Recep Tayyip Erdogan on Tuesday as part of his three-day state visit to London.
Green Party co-leader Caroline Lucas says top of the two leaders' agenda should be the plight of 12,500 Turks whose immigration status was thrown into doubt in March.
Thousands running a business in Britain were due to qualify for indefinite leave to remain (ILR) under visa terms negotiated as part of the 1963 Ankara agreement.
But a shock tribunal judgment saw the Home Office suddenly stop accepting applications, and scores of people, many of whom uprooted their families to come to the UK, have now been left in limbo.
Lucas said the move was "cruel" and called on May to use the "obvious opportunity" of Erdogan's visit to guarantee Turks who are mid-way through the ILR would still be eligible to stay.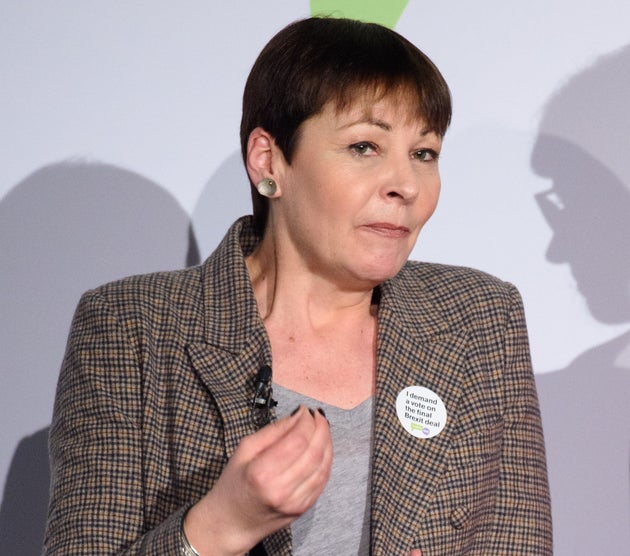 The Brighton Pavilion MP, said: "This rapid rule change by the Home Office isn't just cruel, but it's economically illiterate too. To threaten the livelihoods of people creating businesses in the UK is clearly short-sighted, and to do so overnight is just another example of the Home Office's contemptible 'harsh environment' for migrants.
"I urge the Home Office to think again about this reckless rule change."
She added: "With the president of Turkey visiting this week there's an obvious opportunity to reverse this absurd decision – and give these business owners the security they deserve."
After the UK joined the EU, terms of the Ankara agreement meant that Turkish people who set up and operated a viable business in the UK could apply for ILR after four years.
Since the judgment, the Home Office has said it is rethinking immigration rules but that Turkish nationals with businessperson visas may still be able to apply for ILR.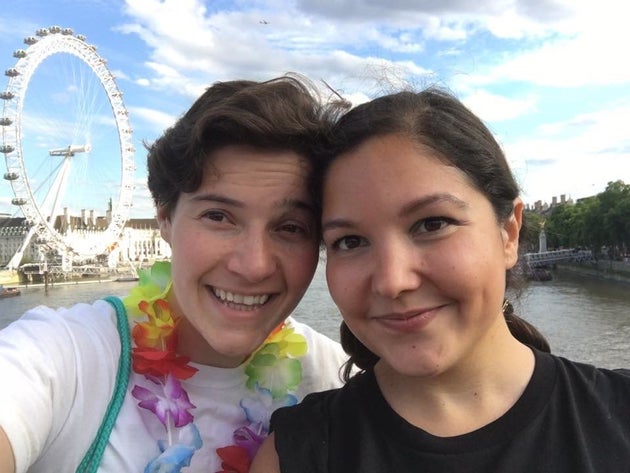 The Government has stressed that "requirements of the new category are to be determined", however, thousands still fear they will be pushed out. Meanwhile, no transition arrangements have been put in place.
Leni Candan is a 28-year-old Turkish national who has been running a communications business in the UK for four years.
She was due to be eligible for ILR this month and planned to propose to her long-term girlfriend, Anna, but now feels like the rug has been pulled from under her feet. Candan told HuffPost UK that Erdogan and May have a responsibility to act. She and other Turkish nationals are crowdfunding for a legal challenge.
"By stopping ILR applications without any transitional arrangements in place, the Home Office have left thousands of people in limbo. Almost two months after they changed the guidance, they're still unable to provide a clear timeframe for the new ILR category or tell us what the requirements will entail," she said.
President Erdogan is due to meet with the Queen and the Prime Minister during his trip, but is a controversial figure on the world stage. He faced protests when he arrived on Monday for allegedly undermining human rights and freedom of speech in his own country.
The Government did not respond to requests for comment on what the two leaders would discuss.
A Home Office spokesperson has previously said on the issue: "We are planning to create a new route to settlement for Turkish nationals currently in the UK with limited leave to remain under the Ankara Agreement.
"Turkish nationals can continue to extend their leave under existing Ankara agreement arrangements."