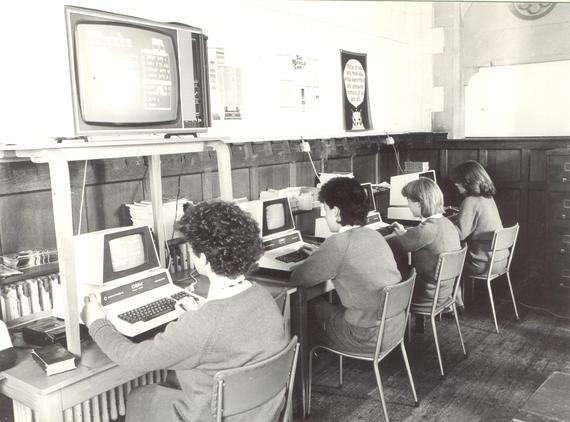 Photo courtesy of Cheltenham Ladies' College (Archives)
From the whiteboards and VHS players of 20 years ago, to the tablets and virtual learning of today, education is evolving in exciting new ways.
New university concepts are challenging the status quo and preparing graduates for a 21st century working environment. For example, connected learning through technology is at the heart of the Minerva Schools, whose students are not tied to a single campus, but who live and learn in seven different residence houses across San Francisco, Berlin, Buenos Aires, Seoul, Bangalore, Istanbul and London. This non-profit undergraduate programme received 16,000 applications for 300 places in 2016, making entry more competitive than any Ivy League University.
Elsewhere, students often learn in spaces that mirror a world they might aspire to work in, from fieldwork or engineering labs to theatres and recording studios – a far cry from sitting in rows and transcribing from textbooks. They undertake more personalised learning and active peer collaboration, accessing in-depth research material and seeing how others consider similar issues, regardless of distance, age and culture.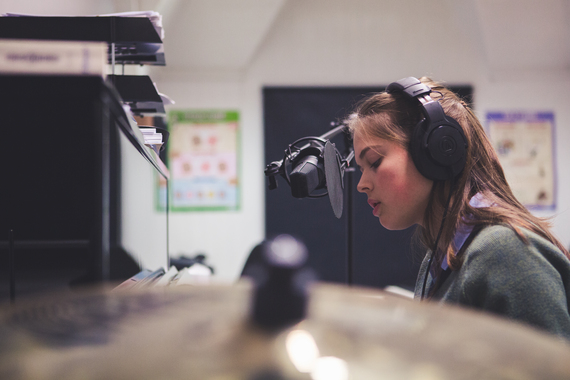 Photo courtesy of Cheltenham Ladies' College
This naturally promotes independent learning, combining the freedom to develop original thought with unbounded exploration. Feedback from a wide range of peers and participation in uniquely co-creative processes can be invaluable, provided students develop sufficient skills of discernment to filter out the 'white noise' and cope with the risk of information overload.
We are already witnessing the power of collective online projects, such as the work of citizen scientists on astrophysics project Space Warps, which saw 37,000 volunteers comb more than 430,000 digital images of deep space, looking for gravitational lenses. Automated computer programs identified most of the 500 gravitational lenses but failed to flag 29 lenses spotted by volunteers, raising an important question about the degree to which computers will become substitutes for humans.
Within the education sector, we already draw on scientific, cultural and business leaders through articles, webinars and recordings, to help students contextualise their lessons. The increase in virtual learning will lead to us gathering a wider range of expertise from further afield, with students able to access virtual 'lessons', talks and webinars delivered by different thought leaders across the world.
Flipped, blended and virtual learning are examples of how this already works well. When teachers set homework to establish the basics, using a film or webinar for example, they can then use lessons to explore and contextualise the topic. This cultivates a culture where pupils can ask more questions, debate the issues, or raise concerns, and ultimately means their independent learning is more comprehensive. Rather than focusing on imparting the basic curriculum content, teachers can use their time and expertise to bring that curriculum to life, drawing on their skills and experience to curate and direct the student experience.

Photo courtesy of Cheltenham Ladies' College
Already present in eLearning, the influence of artificial intelligence (AI) is developing rapidly. In a leading US university department, computers are 'parallel marking' philosophy essays alongside assessment grades awarded by professors and, through comparisons and iterative 'learning', are reaching high levels of consistency even in such a qualitative context.
The influence of AI is spreading and, central to the pathway of future societal development is whether in the years to come, we will place technology at the heart of our humanity, or our humanity at the heart of our new technology – a question which merits thoughtful consideration in our homes, our schools and our online communities.
In schools today, we must aim to prepare all our students to be strong, discerning and open-minded communicators. When they look to their future, with all of the uncertainty and opportunity ahead, they must be a generation with the self-confidence, resilience and adaptability to thrive in a complex and technologically advancing world, whatever shape this takes.
— This feed and its contents are the property of The Huffington Post UK, and use is subject to our terms. It may be used for personal consumption, but may not be distributed on a website.