In news that will come as a surprise to precisely zero Marvel fans, 'Avengers: Infinity War' has officially been named the UK and Ireland's biggest ever superhero film.
Less than three weeks after its initial release (18 days, to be exact), 'Infinity War' has already pulled in an estimated total of £60m at the box office, toppling 'The Dark Knight Rises' – the third in Christopher Nolan's 'Batman' trilogy – which previously held the top spot at £56.3 million.
'Infinity War' debuted last month to rave reviews from both fans and critics, with an all-star cast boasting huge names from across the Marvel universe including Robert Downey Jr, Scarlett Johansson, Benedict Cumberbatch and Chadwick Boseman.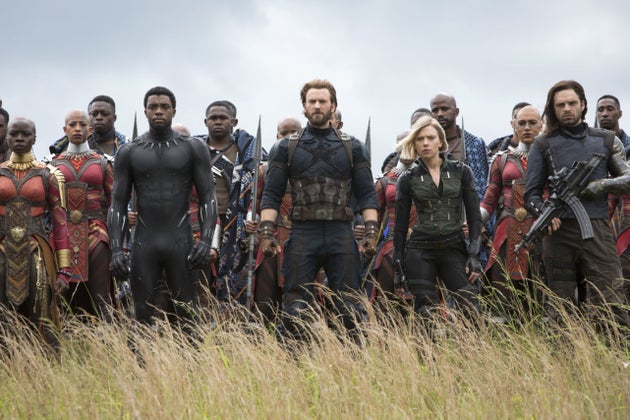 At present, it's also the highest-grossing superhero film globally, and even more impressively, the fifth-highest grossing across all genres, behind 'Avatar', 'Titanic', 'Star Wars: The Force Awakens' and 'Jurassic World'.
However, 'Infinity War' is yet to topple 'Black Panther' over in the US, where it remains the highest-grossing superhero offering Stateside.
'Infinity War' has already gone down in cinema history as one of the most ambitious superhero films ever, with titular Avengers teaming up with the Guardians of the Galaxy and a host of other Marvel favourites in an attempt to stop Thanos.