A stage invader who interrupted the UK's performance during Saturday's (13 May) Eurovision managed to do so after invading the show's camera runs, bosses have revealed.
The European Broadcasting Union issued a statement explaining exactly how the man – believed to be activist Dr ACActivism – managed to cause chaos during the Song Contest in Lisbon.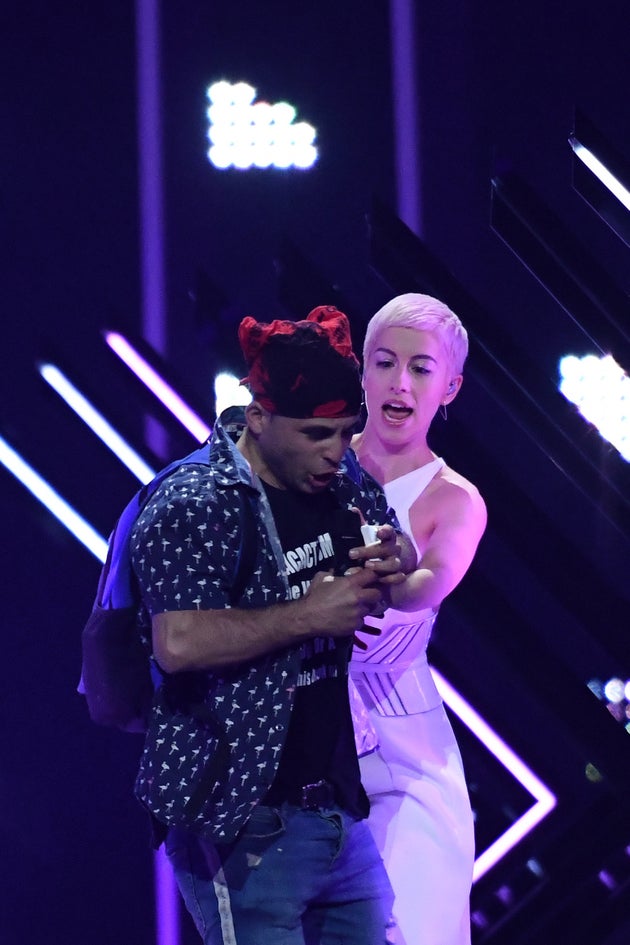 They said: "A person invaded the main stage during SuRie's performance at the Eurovision Song Contest Grand Final in Lisbon.
"He climbed into the camera run and reached the main stage via the bridge, pursued by security.
"He was removed off stage after seven seconds and is being questioned by police.
"We take security very seriously and an investigation into what happened is already under way."
The protester stormed the stage and began shouting a message about the "Nazis of the UK media" midway through SuRie's performance of 'Storm', which left the singer without a microphone for around 20 seconds.
While he is yet to be officially identified, many recognised him as being the same man who staged a similar stunt at last year's final of 'The Voice' and at the most recent National Television Awards.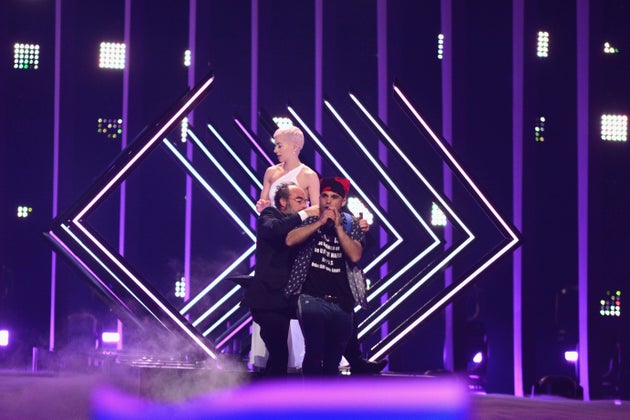 Despite winning praise for her perseverance, SuRie failed to lead the UK to Eurovision glory, as we still finished third from bottom on the overall scoreboard.
The singer broke her silence on the incident on Twitter on Sunday, after turning down the opportunity to perform again on the night.
"Well, I've always said anything can happen at Eurovision …" she joked.
She later added her congratulations to the Israel's entry Netta, who won with her song 'Toy'.
"I've been told the security agent who intervened last night is ok and thank goodness for that. Thank you everybody for your messages of love and support and huge congrats to @NettaBarzilai, I'm so, so proud of you x," she wrote.