Jane McDonald could not contain her excitement as she became an unlikely BAFTA winner on Sunday (13 May) night.
The former 'Loose Women' panellist had the best reaction as it was announced her Channel 5 travel series 'Cruising With Jane McDonald' had picked up the Best Features gong at the TV BAFTAs.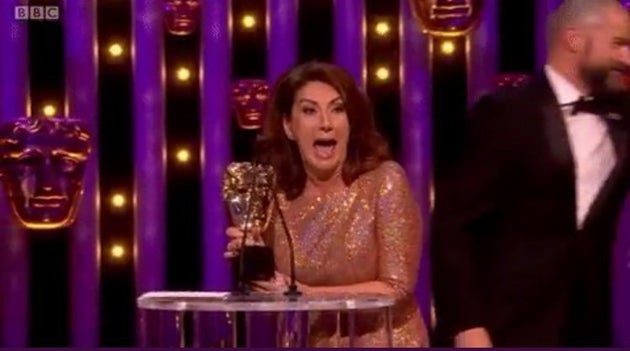 Jane leapt up from her seat and screamed loudly before making her way to the stage to scream some more.
"Oh flipping 'eck!" she wailed.
Whipping out a piece of paper, she attempted to compose herself before reading out her speech.
"I've even had this written for me, as I thought there's no way we're winning that," she explained.
"Wow – it just says 'wow!' on here."
She continued: "Thanks to the British Academy and congratulations to the other nominees. It's very humbling to be nominated, but I feel we're all winners.
"My heart is beating so fast, I can't believe it!"
She added: "Thanks also to all our wonderful viewers who watch it and have made it such a hit. I'm so grateful."
After reading out more thank yous – including to broadcaster Channel 5 – she held up her BAFTA and said: "Mum, look what I'm bringing home!"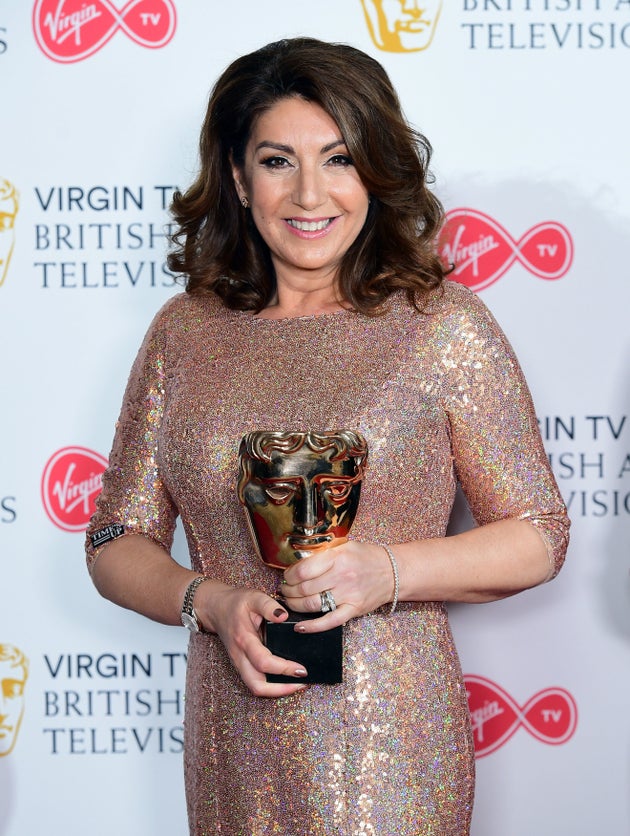 As big fans here at HuffPost, we couldn't be happier. Congrats, Jane!