Irish Eurovision performer Ryan O'Shaughnessy ended his performance with a show of support for the LGBT+ community, after his appearance during the semi-finals was censored when shown in China earlier this week.
Ryan became a favourite to win this year's Song Contest earlier this week, when his performance of 'Together' during the semi-finals won him a legion of new supporters.
His performance included a pair of male dancers, who enacted a love story while he performed his melancholic ballad.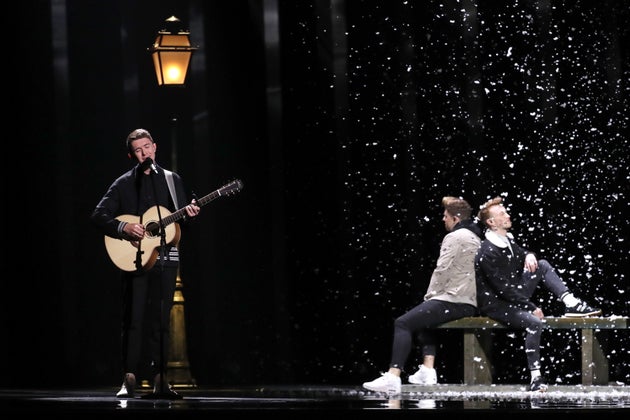 But while many Eurovision fans praised Ryan for both his song and the choice to portray a same-sex romance on stage, this was clearly not the attitude among those in charge of the Chinese broadcast, who censored the performance.
In response to this, Eurovision ended their agreement with the Chinese network that usually shows the annual final, with the EBU (European Broadcasting Union) telling the New York Times that the censorship was "not in line with the EBU's values of universality and inclusivity and our proud tradition of celebrating diversity through music".
At the end of his performance on Saturday (12 May), Ryan delivered a simple message of solidarity, saying: "Love is love."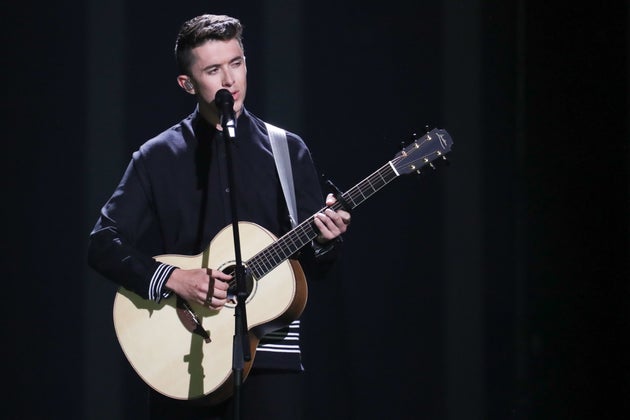 This year's Eurovision final wasn't without its shocking moments, most notably when UK entrant SuRie had her performance interrupted by a stage invader, who stole her microphone and shouted a message about the "nazis of the UK media".
After the stage invader was removed from the studio, SuRie finished her performance without incident, to rapturous applause from the audience in Lisbon, where the final was held.