Mexican investigators have said that two European cyclists were murdered, contrary to earlier reports that the pair died in an accident.
Holger Hagenbusch, from Germany, and Krzysztof Chmielewski, from Poland, were found at the bottom of a cliff in the southern Mexican state of Chiapas, which borders Guatemala.
Local authorities first thought the pair, who were travelling the world by bike, had fallen from the cliff after losing control on a winding mountain road.
But relatives and a group of fellow cyclists questioned that version of events, and police later confirmed that the two men had been murdered.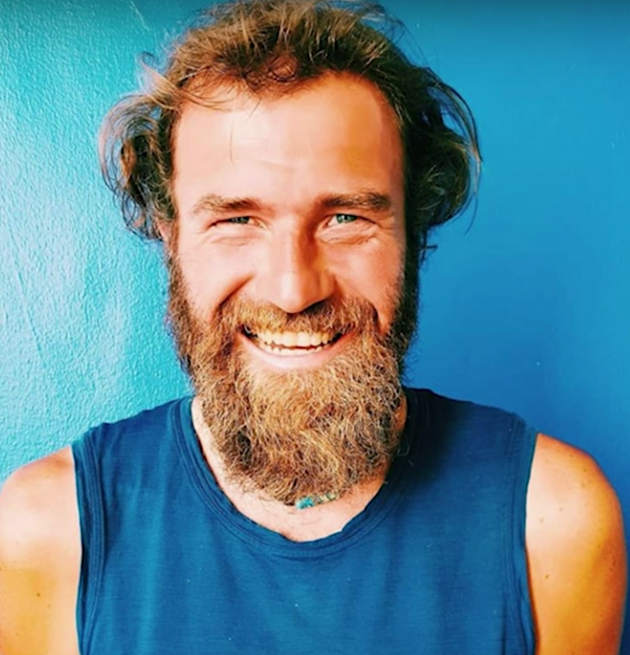 Newly appointed special prosecutor, Luis Alberto Sánchez, announced on Friday that they were killed in what appears to have been a robbery.
"Our investigations up to now indicate this was an intentional homicide," he said.
Chmielewski sustained a head injury that may be a gunshot wound, he added.
Investigators believe the two men were assaulted on either April 19 or 20.
Chmielewski's body was found on April 26, and Hagenbusch's body was found eight days later, on May 4.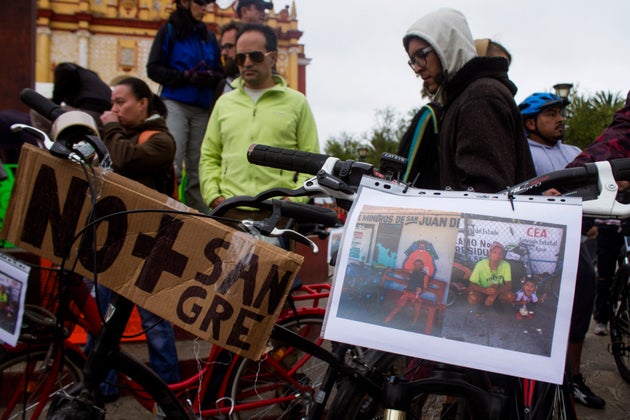 Hagenbusch's brother Rainer flew to Mexico to identify him. He wrote on his Facebook page that both bodies had been mutilated and that his brother's companion "had a foot missing".
Talking to BBC Mundo, Sánchez said the attackers were probably trying to cover their tracks. "Those that did this wanted to make it appear like an accident, so they put the bike there, but they made a mistake and used the German's bike," he said.
He said that some of the cyclists' belongings were missing.
The Chiapas state government has said it will "intensify the investigation" to solve the case.
It is understood that the two cyclists met in the town of San Cristobal de las Casas on April 20 and they were travelling to the ancient Mayan ruins at Palenque, about 130 miles away.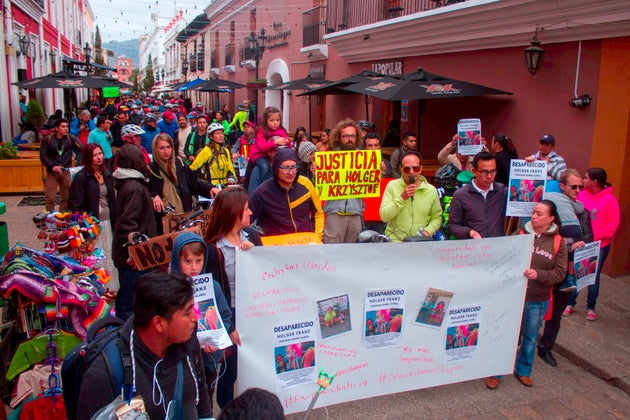 Last weekend, tributes were paid to the fallen cyclists when people from San Cristóbal de las Casa walked to the place where the two men were found.
Rainer Hagenbusch posted a picture on Facebook thanking people for the tribute.
Mexico is struggling to deal with a wave of violent crime that left a record 25,000 murder victims last year.
Since the government launched a controversial military offensive to fight the country's powerful drug cartels in 2006, the country has registered more than 200,000 homicides.