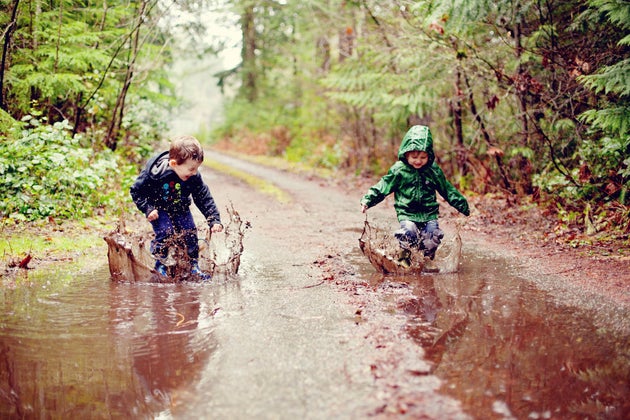 Heavy ran and thunder is expected to lash the UK this weekend before soaring temperatures return next week.
Just a few days ago may have been record-breaking May Bank Holiday weather, but on Saturday and Sunday you'll have more use for your wellies and umbrellas than the sunscreen as "intense downpours" are expected.
The Met Office said there will be sunshine in parts of the country, but it will be dominated by heavy rain.
Alex Burkill, Met Office meteorologist, said Cornwall, Devon, south Wales and Northern Ireland will have a wet start to the weekend, with heavy rain spreading throughout the rest of the UK.
"Some heavy downpours… with hail and thunder and those showers keep going in some places through the night," Burkill said.
"For much of the country, [there is] some sunshine, but on Sunday there will be further heavy downpours and this time it's not just Northern Ireland, Wales and the south west, it's the Midlands, into northern England and later in the day southern Scotland, where we are likely to see some of these fairly intense downpours. Hail and thunder, again, [is] a possibility."
"The showers [will be] coming and going, they will be hit and miss. One minute it's sunny, the next minute it's pouring with rain," Burkill added.
The heavy rain isn't expected to last too long and sunshine is expected to return early next week, with temperatures reaching 22C in the capital and 25C on the south coast.
The Met Office forecast states: "Patchy rain is possible across the extreme east and far west on Monday. Warm sunshine elsewhere. Mostly fine Tuesday and Wednesday, although some patchy rain moving southeast, introducing fresher air."