It's no secret that the Eurovision is extremely popular.
Taking place every May, the Song Contest pulls in 180 million viewers, as fans around the world, not just in Europe, tune in to see which country is victorious.
But there are Eurovision fans and then there are Eurovision fans. It's easy enough to turn on the television or attend a friend's party, but every year, hundreds of Brits travel to wherever necessary to cheer on the UK.
Dean Asker is someone who loves the event more than most and, like many of the Song Contest's diehard fans, first developed an interest as a child, in 1976.
Fast-forward 41 years, he's now gearing up for his 23rd Eurovision, but can vividly remember first being captivated by the contest.
"I was watching this television programme and thought, 'Oh my goodness, what is this? What are all these foreign languages?'" he tells us from Lisbon, ahead of Saturday's contest.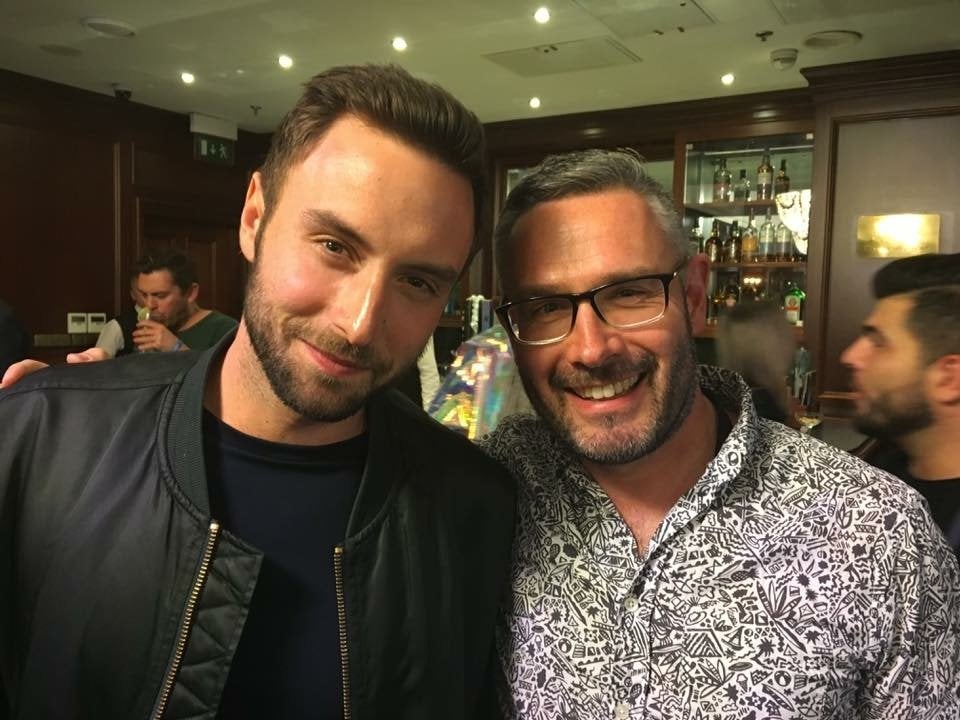 "Back in the '70s, all you mainly saw were British and American TV shows, but once a year there was this programme where you saw lots of different languages.
"I think in the early '80s, I started making little scorecards and programmes for when the show was on. Then in 1985, which was my favourite year, I really wanted Norway to win the contest and they did. And that was my year where I suddenly thought, 'Yes I think I'm a real fan'."
This feeling of utter delight, and perhaps slight bewilderment, is something fellow fan Alasdair Rendall remembers experiencing when he first saw the show on television in 1989, when he was eight years old.
"I started asking my mum questions. Why's this country in it? What language do they speak in this one? Why did that country not do well? What was your favourite song? I remember at one point my mum snapped, 'Stop going on about Eurovision!'" he laughs.
But what makes someone go from being an armchair spectator to buying a ticket? For Dean and Alasdair it was opportunity, as they attended the 1995 Dublin contest and 1997 Birmingham one, respectively.
"There was an Irish travel agency that, for some reason, were offering a package to go," Dean explains. "I thought, 'I have to have this'. So I rang up this travel agent in North London and said yes, 'I'll have that, thanks'. It didn't really matter how much it cost."
"I was in the Eurovision fan club and there was a chance to get tickets," Alasdair – who held the title of being the youngest member at one point – says of 1997. "It was a chance to go and see it. By that point, I was a mega fan, I had a couple of pen pals through the fanclub and we all went. They brought their mates but I took my mum because I was still quite young."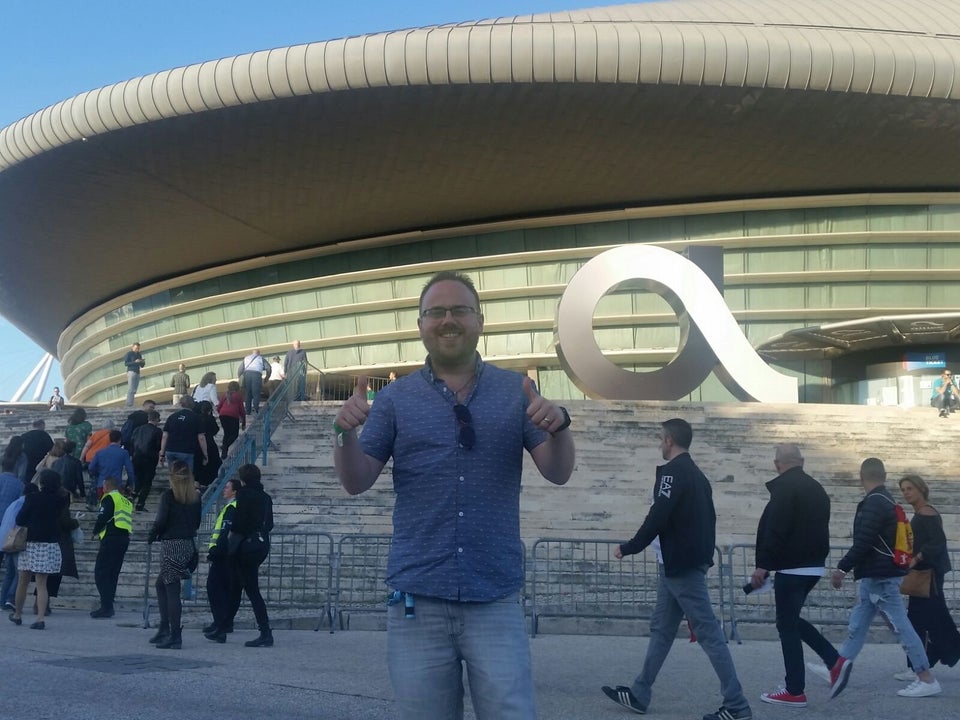 Sylvia Cook – who will count Saturday's contest as the eighth she's attended – made a spur of the moment decision to travel to Latvia in 2003, when a friend suggested they should finally go.
While there, she witnessed British Eurovision history being made – although for all the wrong reasons – when duo Jemini failed to pick up a single point in Riga. However, the UK's failings did nothing to dampen her spirits.
"We had our UK flags but when she started singing the first note off key, we pretended we were a different country," Sylvia laughs. "We waved Latvian flags instead."
At the other end of the scale, Dean is one of the few people who knows the thrill of being in the arena when the UK triumphs, after attending the 1997 event in Dublin, where Katrina And The Waves were rewarded for 'Love Shine A Light'.
"I sat there and I heard our song, it had been slightly reorchestrated and it just sounded amazing," he explains. "And I thought, 'Right, if we don't win this year, we'll never win'.
"I remember sitting there and you hear all the points coming in and you keep hearing, United Kingdom 12 points, and it's a fantastic feeling. Suddenly, the cameras are finding the Union Jacks in the auditorium. We were in a little corner hidden away but then they're panning in on you because they want to show that on the screens.
"Afterwards, we went to the aftershow party as well. You don't normally get into those things but because the UK had won, we were allowed."
The UK hasn't won since, and in recnt history, we can often be found languishing near the bottom of the leaderboard. So what keeps these superfans going back for more?
Summing up what seems to be the general attitude of most travelling fans, Sylvia says: "We always say it's a bit like following your favourite football team, but you don't actually care who wins it… And there's a lot more glitter.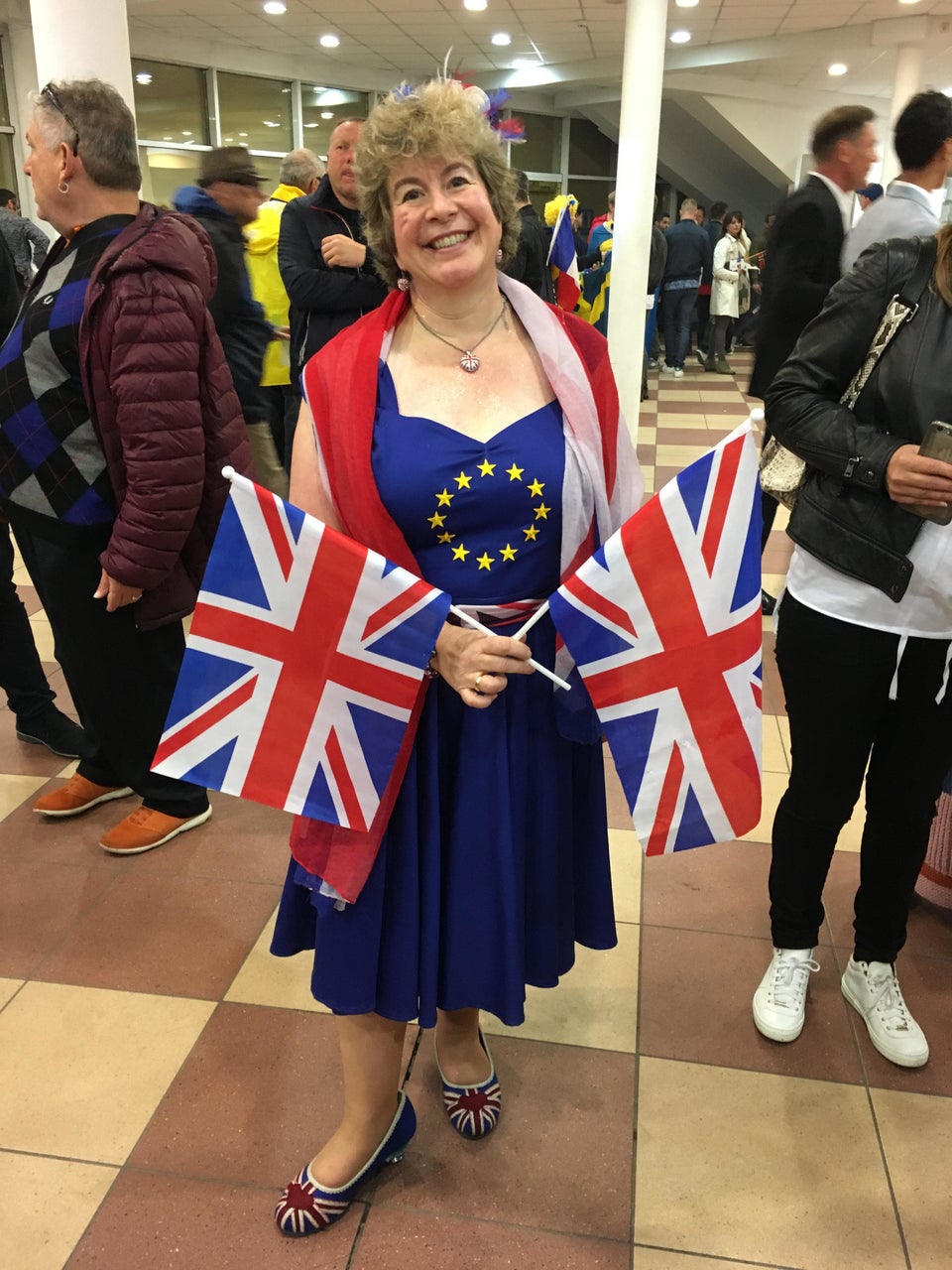 One of the reasons why people do return is the social side. In the week leading up to each contest there are semi-finals to attend, parties in the host city and the chance to mingle with other fans.
"You'll meet people from lots of different countries," Dean says. "And you can suddenly go, 'Oh, I remember your entries'. There's a conversation you can start immediately through Eurovision.
"You start making more and more friends. Now when I go to the contest, there are lots of people I know, that I've met over the years."
"I've met some really lovely people," Sylvia says. "Some of my closest friends, I've met through Eurovision. "It's a lovely big party and it's so friendly, it's full of love and joy."
Sylvia and Dean are members of the UK branch of the official Eurovision fanclub (OGAE) and Alasdair is its President. For him, Eurovision has played an even bigger role.
Years ago, he was attending a gig in London (to be more specific, he was seeing an act who previously competed in Sweden's Melodifestivalen) with a friend. That friend brought along another pal called John.
Alasdair and John soon hit it off, and went on to marry in 2016. And of course, the contest played a part in the nuptials.
"There was a bit of a Eurovision theme to the wedding," Alasdair says. "No flowers, but just flags. Everywhere was flags.
"We had a woman that had represented the UK at Eurovision back in 2000 as our wedding singer. All the tables were named after UK venues that had hosted the contest, so the Royal Albert Hall and so on.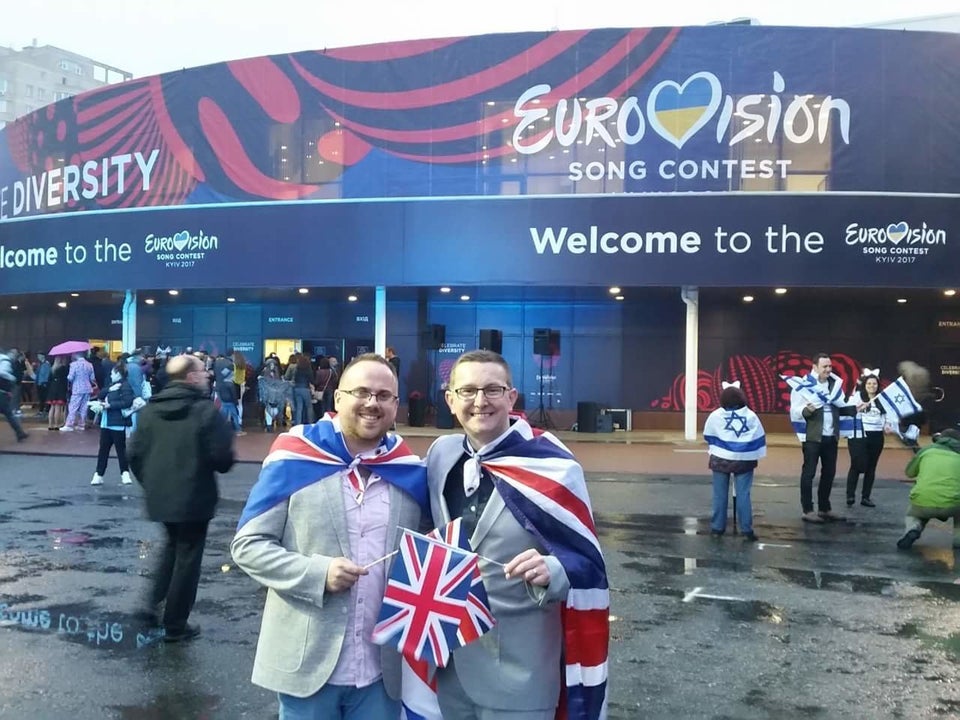 Saturday's contest, in Lisbon, will see SuRie represent the UK with her track 'Storm'. And who better to rate our chances than the fans who go every year?
As previously mentioned, the UK doesn't exactly have a brilliant track record but it's fair to say the three fans we speak to are quietly optimistic.
"Last year, we were fifteenth and that felt like an achievement," Dean admits. "The staging for the song looks really good, she really deserves to do well.
"She's done absolutely everything right. You can tell she's enjoying the experience and she understands what Eurovision is."
Alasdair explains that ending up on "the left hand side of the board is the key thing", adding: "I have a sneaking suspicion that we will do better than some people are saying. I don't think we're going to win but I'm quietly optimistic of a decent result."
"I think she's been an amazing ambassador," concludes Sylvia. "She is so good with the press and the public. She's even learnt the song in sign language for deaf fans. She couldn't do any more.
"I think she will do us proud, and that's what matters."