The day before their wedding, Gary Miller, 50, and Julie Spencer, 48, won't be putting their feet up. Instead the pair will be herding ducks, practising archery and trying their hand at air rifle shooting – as you do.
The couple will be joined by 24 loved ones, who will take part in the activities before staying overnight at the venue where Gary and Julie will get hitched the following day. "It has put extra pressure on us to get it all planned well," says Julie. "In hindsight it would have been so much easier without this. We're hoping it will all go smoothly!"
Julie and Gary are taking part in HuffPost UK's 'Not The Royal Wedding' series, which follows couples getting married on 19 May, the same day as Prince Harry and Meghan Markle. With one week to go their excitement, which has been bubbling away in the background for months, is starting to spill over.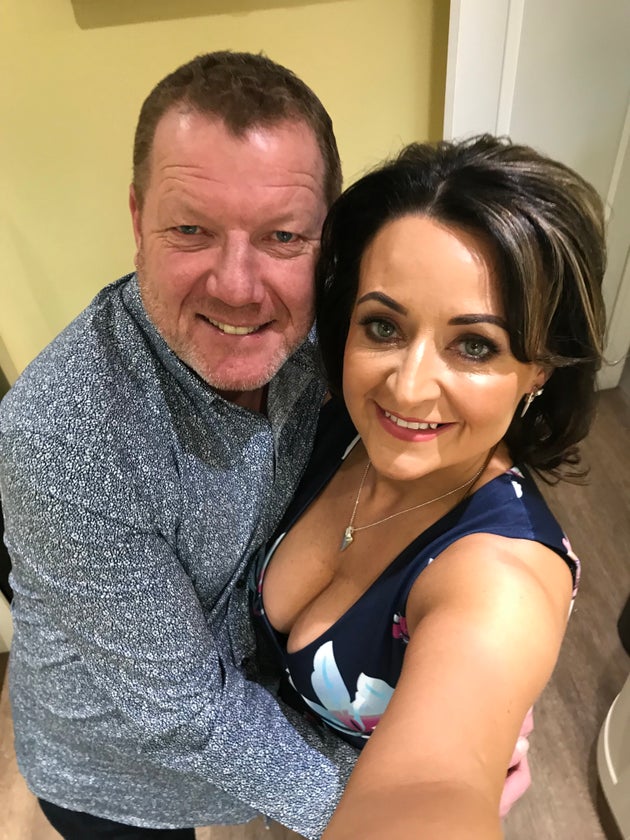 Julie is very excited about the wedding, but she's worried about her 86-year-old dad's health. He's currently being treated for prostate cancer and is set to walk her down the aisle, but his condition has deteriorated recently, "so it has been a worry how he'll be for the big day".
Gary says people keep asking him if he's scared or having second thoughts, but his reply is simple: "I can't wait to see Julie walk down the aisle." He's most anxious about the groom's speech and the first dance, which he and Julie have been practising with the help of a teacher. "I'm hoping I get my moves right," he jokes. "I'm not exactly Fred Astaire."
Mike Yunus, 31, and Alexia Zetty, 27, are both "really excited" to get married now, especially as they "don't have much left to do, just some final touches". The last thing the pair are focusing on is making sure the day runs smoothly. Alexia, who has a knack for planning, has gone into organisational overdrive: "We created a timeline of the day so everyone in our families and bridal party knows exactly where we will be at each moment."
The pair have faced some "hurdles" along the way such as last minute venue adjustments, but believe it's worked out for the best. As a result, Alexia says: "It's going to be even better than we imagined."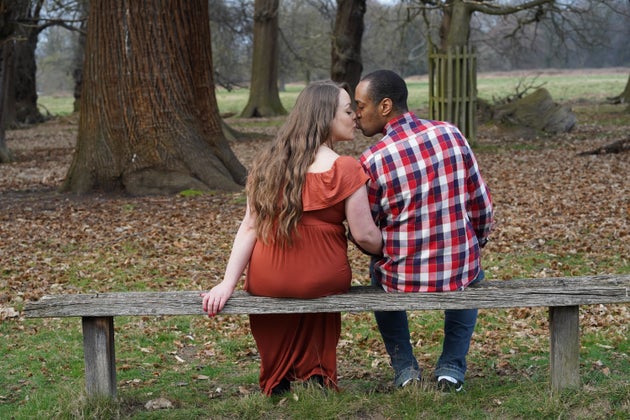 Like Mike and Alexia, Emma Tretton, 26, and Rachel Sutton, 27, are currently planning all the final bits for their big day, including ensuring all the homemade creations are finished, the dresses are ready and their bridesmaids and best men know what they're doing.
Emma is eager to walk down the aisle and tells us she isn't nervous about the day. "We've had our final meeting at the hotel now and everything's just fallen into place," she says. "I just can't wait to be married."
Rachel, on the other hand, is slightly apprehensive as she wants everything to go perfectly. "However I cannot wait now, I just want it to come quicker," she adds.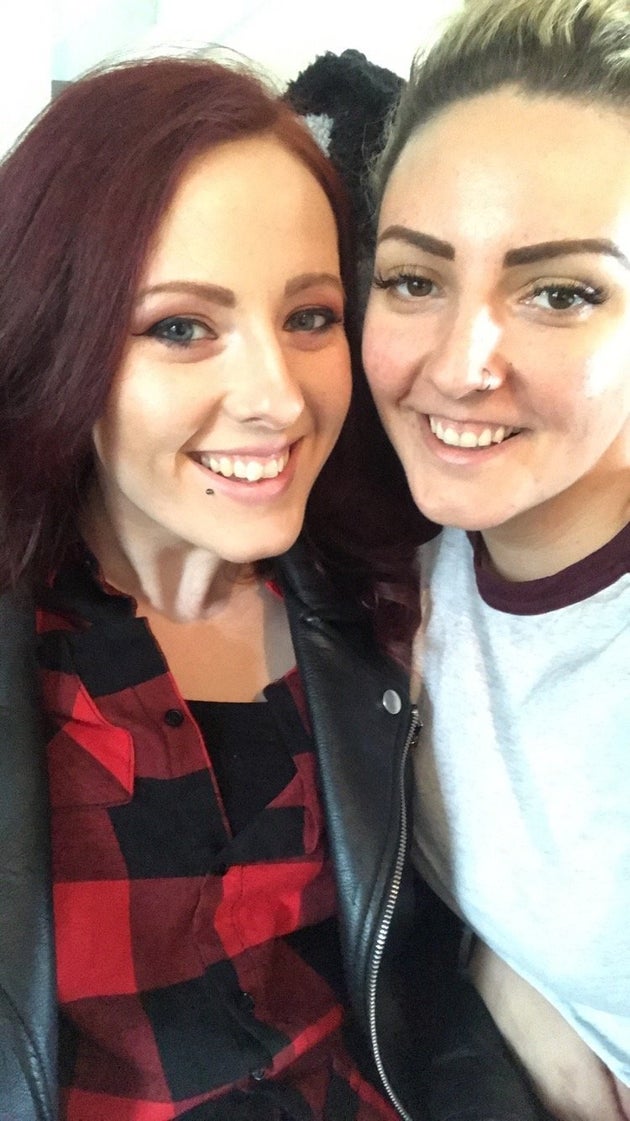 [READ MORE: Not The Royal Wedding #5: Why This Bride Is Having Her Whole Family Give Her Away]
After months of planning – including trying on a whopping 40 wedding dresses – Monica Chauhan, 33, says it feels "surreal" her wedding to Shailesh Patel, 35, is just one week away.
"We've been planning for so long and I'm just excited to see it all come together. We've had so many lovely messages from our friends and family so there is a real buzz that the big day is almost here," she says. "Personally, I just can't wait to be married to the man I love – it's going to be so special to finally become husband and wife."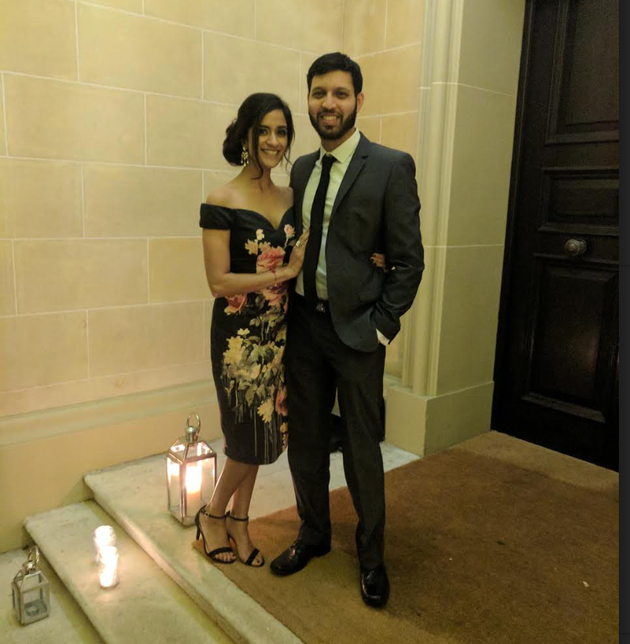 Old romantic Shailesh is also excited about taking his relationship to the next level with Monica. "I've never really understood the meaning of getting married until now," he says. "We're no longer girlfriend and boyfriend and I will no longer be a fiancé. I'm looking forward to taking the next step in life and becoming a husband to my wife."
Avid explorers Jo Want, 33 and Will Tarran, 35, also see married life as their "next adventure". Jo has been busy making the finishing touches to homemade decorations for their festival-style tipi ceremony in Cambridge. With one week to go, she can't wait for loved ones to see her handiwork, but mostly just wants everyone to have a great time.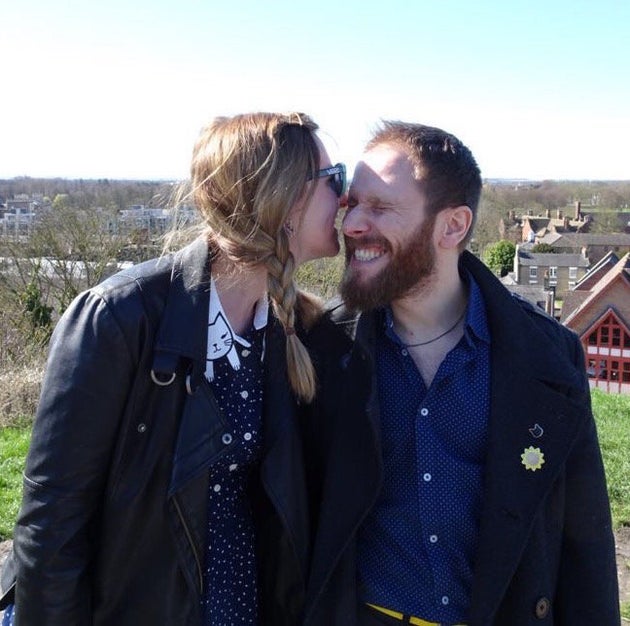 "More than anything, I'm now excited about seeing everyone together in one place and having lots of fun celebrating with them all," Jo says. "I can't wait to share the day with so many favourite faces, eat, drink and be silly."
Laid-back Will is also looking forward to having a "big party" with friends and family from around the country descending on Cambridge. He isn't feeling remotely nervous – yet. "I feel pretty relaxed," he says. "I don't tend to be affected by big events until the very last minute."
It's not long now! The next time you hear from our 'Not The Royal Wedding' couples will be on the 19 May, when they share a snap with us from their wedding days.