A man in his 40s has been hospitalised in London after two thieves hurled a noxious substance in his face on Friday morning.
It is the third confirmed attack involving a noxious substance in the capital in the last week.
Scotland Yard said officers, paramedics and firefighters were scrambled to the scene on High Road in Whetstone, north London, at 10.30am.
The Met described the victim as "suffering from facial injuries" during the attack, in which his phone was taken and the two assailants quickly left the scene.
The man is not in a life-threatening condition, but police didn't say whether his injuries were life-changing.
On Tuesday, a woman had a toxic liquid thrown over her on a bus in Brixton, south London, and last weekend, clubbers in Dalston, east London, suffered injuries when a number of people threw a substance.
Video from the scene of Friday's incident shows police officers attending, with a cordon in place around a Kwik Fit garage.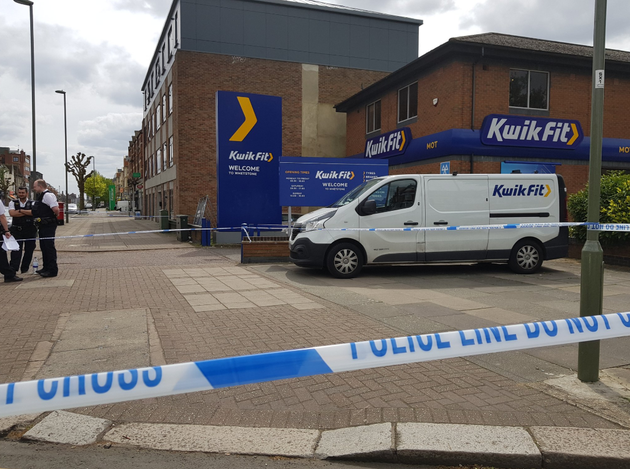 The Met said in a statement: "Officers, the London Ambulance Service and London Fire Brigade attended and found a man, aged in his 40s, suffering from facial injuries.
"He has taken to a north London hospital with non life-threatening injuries.
"It is understood the victim was approached by two suspects who threw a noxious substance at him before stealing his mobile phone. They then made off from the scene.
"No arrests have been made.
"Enquiries continue."
Information can be reported to Crimestoppers anonymously on 0800 555 111 or online at crimestoppers-uk.org.