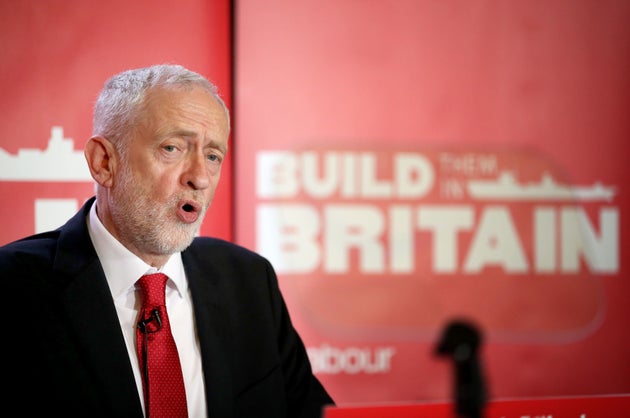 Jeremy Corbyn vowed he has "never" supported Scottish independence, rubbishing claims made by SNP MP Mhairi Black.
In an interview with HuffPost UK, Black had alleged the Labour leader supported independence during a private conversation with her – though, when pressed, the high-profile Nationalist declined to give any further details.
Corbyn denied there was any truth to her assertion at an event in Glasgow on Friday afternoon.
He said: "I have never supported Scottish independence. What I want is to lead a UK Labour Government. I want to see a Labour Government in Scotland.
"I'm a socialist who wants to improve living standards and reduce inequalities across this country, and I invite everyone who wants to live in a society that's more democratic, more open and values everybody – rather than giving free market capitalism the altar that it has at the present, under this current Tory government – to join Labour in our determination to create a society that really does work for the many, not the few. That's what the Labour Party is about."
Labour has previously described Black's allegation as "complete nonsense" and said she could not back it up.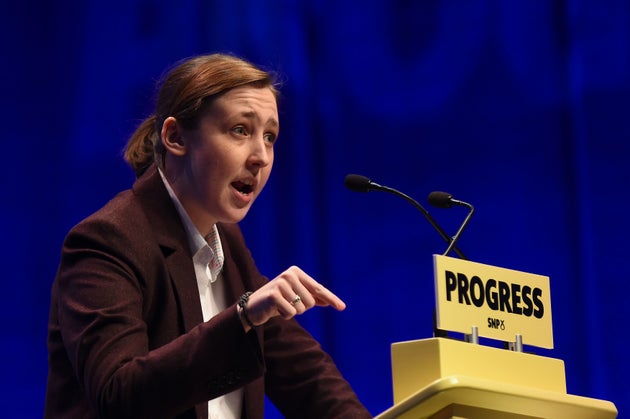 During the last general election campaign, Corbyn told reporters he opposed Scottish independence because it would be "catastrophic" for Scottish people, adding it would lead to "turbo-charged austerity".
The SNP MP hit out at Corbyn, however, claiming he had "sold his soul over independence" and that she personally felt "let down" by him.
The Paisley and Renfrewshire South MP added that from "talking to him" she knew he did not accept the Labour Party policy of keeping Scotland within the Union.
"He has sold out in terms of Scottish independence – because I know that he doesn't believe the things he says about independence now," she said.
Asked directly how she knew Corbyn supported independence, she said: "From talking to him."
But when invited to expand on the conversation she says she had with him, she declined.
Speaking at the Fairfield Shipbuilding Museum in Govan on Friday, Corbyn also hit out at UK Government plans to put the £1bn contract for three new Royal Fleet Auxiliary ships out to international tender.
Backed by Scottish Labour leader Richard Leonard, he called on the government to guarantee the ships are built in the UK and said rules enabling Navy warships to be built at domestic shipyards could be extended to cover these naval support vessels.