It's no secret that the NHS, which cares for over one million patients every 36 hours in England alone, is understaffed. Macmillan Cancer Support recently warned that specialist cancer nurses are being "run ragged", with high vacancy rates meaning patients may not be receiving the level of specialist care they need.
But the problem isn't limited to specialist cancer nurses, the reality is that all kinds of nurses are feeling the strain. And they agree it's not only impacting their personal lives, but also the quality of care they can offer to patients – with one nurse telling HuffPost understaffing can lead to "huge errors".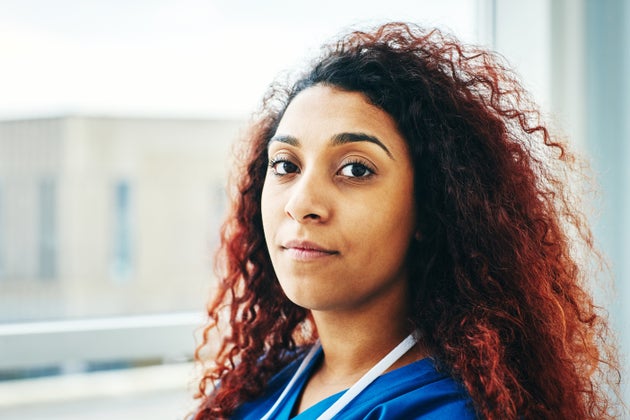 England is the worst affected by understaffing, according to the Royal College of Nursing, with a staggering 40,000 vacancies for nurses. Meanwhile in Scotland, Wales and Northern Ireland it's thought there are a smaller number of vacancies: 2,540, 3,000 and 1,500 respectively.
A spokesperson told HuffPost the shortages in England are worst among mental health and learning disability nurses, but there is also a "staffing crisis" in community nursing with the number of NHS District Nurses, who manage care within the community, having fallen by almost half (47%) between 2010 and 2017.
Julie* is a registered mental health nurse who has been in the job for just seven months and has already witnessed the effects of understaffing. She says the rushed nature of the job leads to exhaustion, which in turn impacts patient care: "We all know that when we're tired we're less patient and a bit snappy, and so you're not the kind and compassionate nurse you want to be because you've simply had enough."
For Rita*, who was a staff nurse for just 20 years before her recent retirement, there's a huge difference between how nurses operated in the early 2000s to now. "A trained nurse in 2002 would be overseeing a ward but looking after a bay of four patients," she explains. "Now the workload has more than doubled and on occasions even trebled."
"You're rushing from patient to patient, desperately trying to get through as quickly as possible because you have mountains of paperwork, care plans, discharges and admissions to deal with in addition to the normal duties of ward rounds, [allocating] staff breaks and monitoring patient progress."
Susie*, a senior staff nurse who has worked for the NHS for 10 years, says it's also problematic as there isn't enough time to keep an eye on less-qualified staff: "Sometimes the skill mix means there are a lot of junior staff and not enough time to train them and check up on them. I've worked a busy shift in charge and there was so much going on I didn't have time to stop and realise I hadn't drunk water for 14 hours."
She says that compared to when she first started 10 years ago, new staff are "thrown in at the deep end and not supported like they used to be" because there's too much to do and not enough time. It's not uncommon for her to come off a 14-hour shift feeling "jet-lagged" and unable to stop thinking about her patients. "It definitely impacts on your self care," she adds. "I think everybody in the NHS feels like it is running on goodwill at the moment – most doctors and nurses are very conscientious and will go the extra mile at their own expense, so that's holding everything together at the moment."
The three nurses agree that staff shortages combined with their commitment to the job means they end up working overtime. "You're doing back-to-back shifts [night and day] just to ensure that the ward is covered," Julie explains. "You feel guilty about leaving the ward short or leaving a colleague to work on their own as the only qualified nurse on shift." As a result, her days off are spent being "too exhausted" to do anything.
A Department of Health and Social Care spokesperson tells HuffPost that investing in the workforce "remains a top priority". They add: "That's why we recently announced the biggest ever increase in training places for nurses, doctors and midwives, offered a pay rise of between 6.5% and 29% for over one million NHS employees, and helped existing staff to improve work-life balance and work more flexibly."
There are now record numbers working in the NHS, claims the Department of Health. But this correlates with a population that is also growing – and fast. Last year the UK population rose at its sharpest rate in nearly 70 years, with an estimated 65 million people living in the country at the end of June 2016.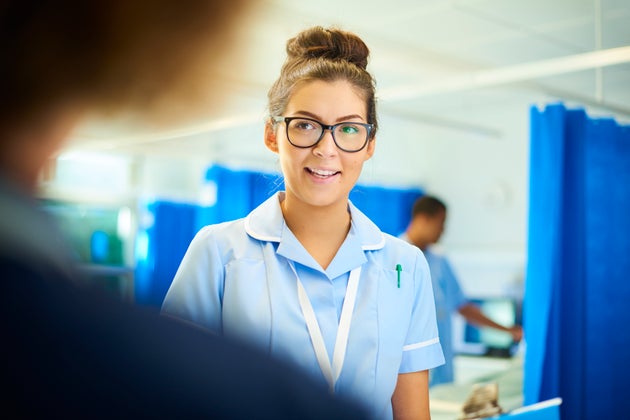 Health Education England recently offered a pay rise to more than 1.2 million workers, with a 6.5% rise for those at the top of their pay bands, and rises of between 9% and 29% for those not at the top of their pay band. The lowest starting salary will rise to £17,460.
The Dept of Health said there is now also an accelerated postgraduate nurse programme for Mental Health and Learning Disabilities (launched in 2017) to attract high-achieving graduates into the career.
But for Susie and Rita, who have worked in the NHS for a long time and agree there's been a steep deterioration in the quality of care provided to patients over the past decade, that's not enough. "Bring it back to patient-centred care," Rita says. "Nursing staff are a patient-centred workforce, this brings conflict with management who prefer to see targets met at the expense of patients. So there is a them and us attitude. A divided workforce."
Mental health nurse Julie has only worked in the role for seven months and, as such, is one of those who hasn't seen a pay rise yet. She says on the whole nurses do need to be paid more. "We simply do not get enough money for the job that we do. Some of us work in incredibly risky environments."
She also disagrees with Government plans to remove funding for post-graduate nursing students, which the RCN said will lead to trainee nurse numbers falling still further. The two-year course for those who hold degrees in other subjects remains the fastest way to train a registered nurse. However the Department of Health announced in February that it would be scrapping the support. This follows the similar removal of the bursary for undergraduates last year.
"I think the government shot itself in the foot by taking away funding for studying nurses," says Julie. "The small pool we had to begin with will become even smaller and staffing levels will continue to be an issue because there is not enough incentive to go into nursing, let alone stay in nursing."
For long-serving nurses like Susie, who have poured their heart and soul into the job over the years, facing back-to-back shifts and sometimes abuse from patients' families, it's not about the money. She simply wants for there to be more nurses and doctors available so she can enjoy her job once again. "10 years ago I would have tried to persuade people to get into nursing and say it was a good job," she adds. "But now I would say don't bother – and that's really sad."
*Names have been changed.