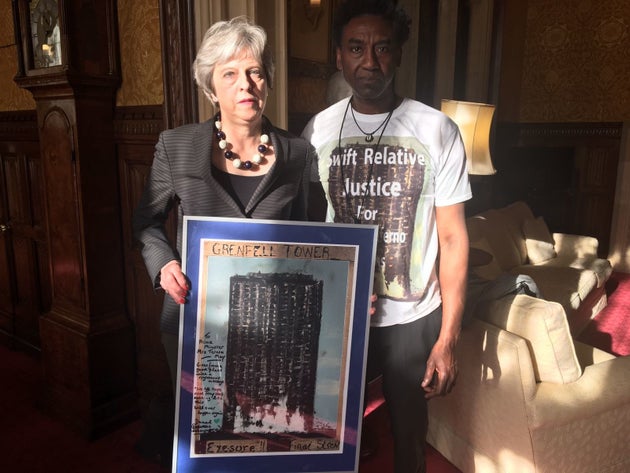 Relatives who lost loved ones in the Grenfell Tower fire have hit out at Theresa May for failing to back their calls for a diverse panel to lead the inquiry into the blaze.
Relative Justice Humanity for Grenfell, a campaign group comprising of bereaved relatives, met with the Prime Minister on Thursday to seek assurances that additional panel members will be appointed to sit on the inquiry.
But they were left disappointed, telling HuffPost UK after their meeting with the Prime Minister that they want "actions, not words" as the one-year anniversary fast approaches.
Nabil Choucair, 42, lost six relatives in the blaze. Three generations of his family were killed in the inferno, including his mother, his sister, her husband and their three children.
Speaking in Parliament on Thursday, Choucair told HuffPost UK: "Enough of this beating around the bush."
″[May] says she needs more time. What more time do you need?"
"She has contributed a lot of pain and suffering to the families," Choucair said.
"She knew what we were coming for and why we were coming and it's not the first time we've asked her. Eleven months on as Prime Minister, you should have made the decisions a lot earlier."
During the meeting, artist Damel Carayol presented May with a print of his painting titled Eye-sore. The Final Straw.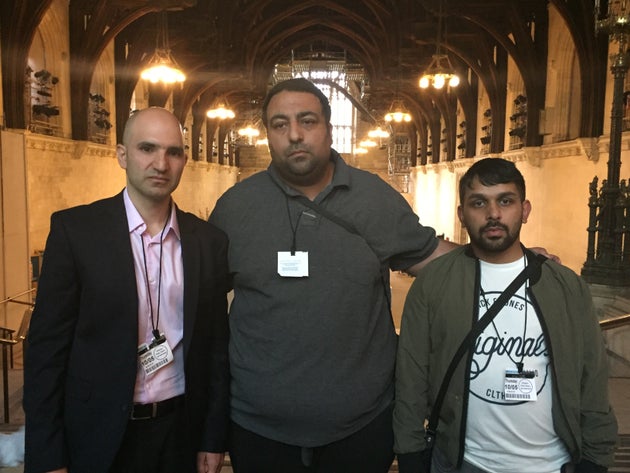 On May 14, a full 11 months after the fire killed 71 people, a debate will be held in Parliament to address concerns over the lack of diversity on the inquiry panel.
More than 156,000 people signed the petition calling for May to "build public trust" in the inquiry.
During the procedural hearings in December, a lawyer representing survivors delivered a passionate speech questioning whether justice will be served if the inquiry fails to pass a diversity "smell test".
Mohammed Hakim, 32, lost his parents and three siblings in the blaze. His family lived on the 17th floor, having moved into the tower in 2016.
He told HuffPost UK that he does not feel as though he will get the answers he is looking for if the panel stays as it is. "I don't have trust in that panel," he said.
"We are all very angry, because 11 months after the fire, we just feel like we are going round and round in circles.
"I just feel like we are all going to be waiting for a very long time for something to be properly done, for justice," he added.
"I'm still hurting and grieving inside. A lot of us are and it just feels like we are standing still."
Hamid Ali Jafari, whose father died in the fire, said families needed "closure and justice", asking: "How long does it take?"
A No 10 spokesperson said: "The PM has stressed throughout she will keep this matter under review, and no stone must be left unturned in getting to the bottom of this tragedy. A decision will be communicated to Parliament soon."