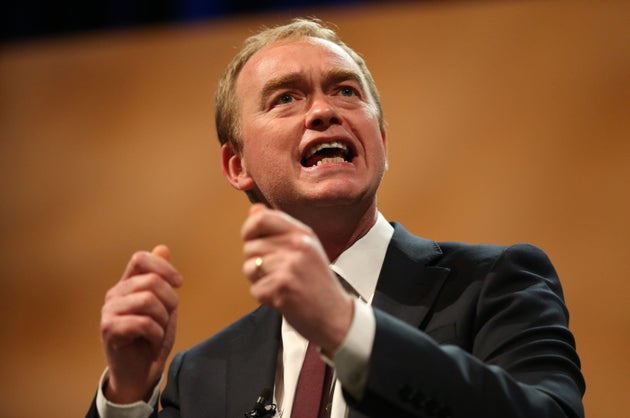 Former Lib Dem leader Tim Farron has withdrawn from a Christian men's convention that warned "biblical truth" was under the "onslaught of the gay lobby".
A leaflet promoting the "Men Standing Alone" event in Manchester on May 12 also warned of the "increasing problems associated with immigration, and Islam".
On Thursday afternoon, Farron, the MP for Westmorland and Lonsdale, said he had only just seen the leaflet.
Farron resigned as Lib Dem leader following the snap 2017 election after concluding he the job was not compatible with his religious beliefs.
He had come under intense pressure during the campaign after he repeatedly refused to say whether he believed gay sex was a sin.
The website for the "Northern Men's Convention" advertising the event on Saturday, says:
"Even since the last NMC the assaults on orthodox Christian teaching, and morality, especially in the area of sexuality, seem to have increased at an alarming rate.

"Those who have stood firm in the Anglican tradition at General Synod have been ridiculed and vilified. The leadership from those in authority in the denominations who should be the guardians of biblical truth has been muted to say the least and even in Bible teaching churches many appear to be wavering under the onslaught of the gay lobby.

"Add to this scenario the increasing problems associated with immigration, and Islam in particular and indeed many other things which push Christians further and further to the margins, there is for many a feeling of despair and even fear about standing up and speaking out."
The leaflet came to light after being posted to Twitter.