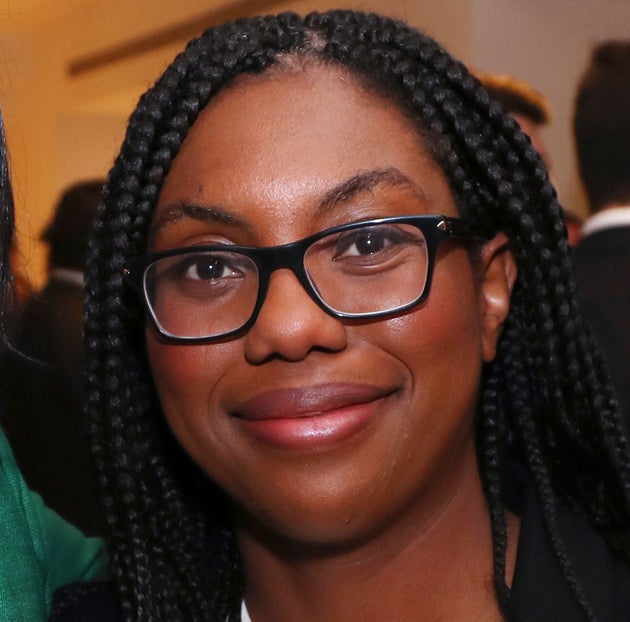 Conservatives have been told by one of the party's vice-chairmen to stop getting "all sweaty" about the removal of a painting of Theresa May from the walls of her old Oxford University geography department.
On Wednesday the University was embroiled in a row after it was reported a portrait of the prime minister had been taken down following protests from students and academics opposed to her politics.
Speaking in Westminster on Thursday, Tory MP Kemi Badenoch said it was "wrong" for the painting to have been temporarily removed. "I am glad the photo is up," she said.
But added: "I also think people should be allowed to say 'I don't like Mrs May', 'I don't like Mrs Thatcher' without the right getting all sweaty about it.
"That's part of free speech. It also means defending those awful people with obnoxious views we don't want to to hear from."
Badenoch, the MP for Saffron Walden who also serves as vice-chairman of the Conservative Party for candidates, said conservatives had to stop dismissing young people.
"I have a huge problem with calling young people snowflakes," she said. "We shouldn't be doing that."
And she accused conservative groups in British society of not doing enough to promote their agenda.
"Labour has lots of groups of people, whether it's public sector workers, nurses and so on who will push their policies out for them," she said.
"The right-wing equivalent, whether it's businesses, the Church etc, don't say anything. They all hide behind Conservative politicians. The right has to be more than the Tory party."