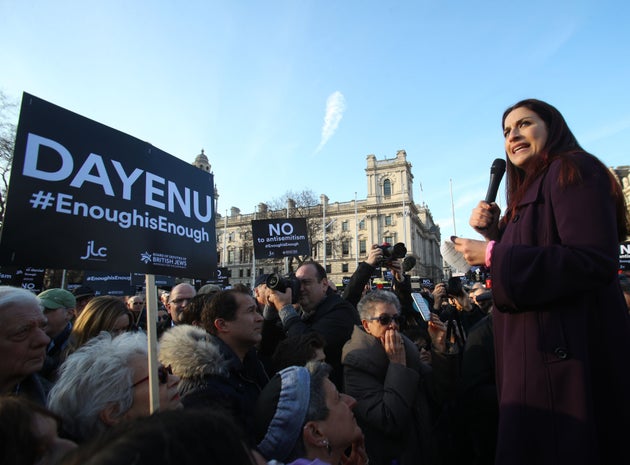 Labour's oldest Jewish group fears being "cut out" of the party's anti-semitism training programmes despite pledges by Jeremy Corbyn to tackle the issue head on, one of its senior figures had told HuffPost UK.
Peter Mason, national secretary of the Jewish Labour Movement (JLM), also revealed that some leftwing activists had turned down its anti-racism training amid false claims that it was funded by Israel.
At a meeting with new Labour general secretary Jennie Formby on Thursday, the group will seek assurances that her plans for political education will continue to give JLM a central role in combatting and preventing Jew-hatred in the party.
Exactly a week since the anti-semitism row derailed Labour's bid to win the Tory flagship council of Barnet, Formby will be urged by Parliamentary chair Luciana Berger and others to use the group's expertise in line with Corbyn's edict that tackling anti-semitism should be her 'first priority'.
JLM – a 'socialist society' which affiliated to the party 98 years ago – has come under fire from some activists despite its official role as a deliverer of training.
As well as voluntary education modules, it provides the 'mandatory' racism awareness training that party members can be ordered to attend if found guilty of using anti-semitic language or tropes.
Since 2016, it has developed and delivered the Labour Party's training session, 'Confronting Antisemitism and Engaging Jewish Voters', advising nearly 2,000 members up and down the country.
But HuffPost can reveal that at least one member of the ruling National Executive Committee (NEC) has suggested training by JLM is not appropriate because of "its associations" with Israel.
During a disputes committee meeting, one member objected that JLM should not be involved because it is "a Zionist organisation", a party source said.
There is speculation too within party circles that another anti-racist group, possibly 'Show Racism The Red Card', will be taken on by Labour to carry out its training instead.
Mason, who also sits on the party's National Constitutional Committee (NCC) disciplinary body, said that he was worried that Corbyn's own recent strong warnings on anti-semitism risked being undermined if JLM was axed from the process.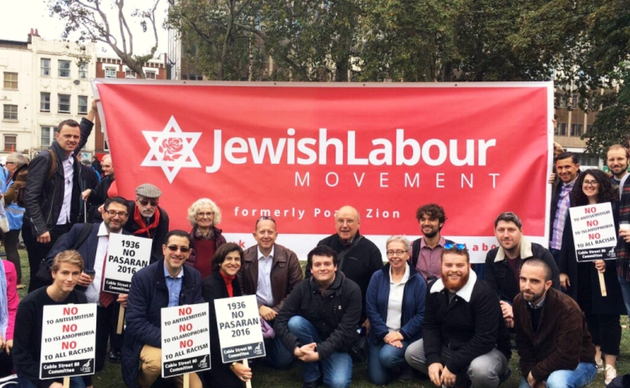 JLM, an affiliate with links to Labour as old as many trade unions, was given a key role in "training in equalities issues" by the Royall report into allegations of anti-semitism at Oxford University's Labour Club in 2016.
The Chakrabarti report rejected "narrow anti-racism training programmes" on the grounds that they could "seem patronising or otherwise insulting", preferring instead to recommend broader "education" programmes that tackled "unconscious bias".
Mason told HuffPost: "We developed that training module in conjunction with all of the other Jewish communal organisations including CST [Community Safety Trust]. The Labour party approved all of the detail. It became one of the official modules of the Labour party's training workshop arsenal."
The first JLM training session at Labour's 2016 conference became infamous because it involved the incident, where then Momentum vice chair Jackie Walker falsely claimed Holocaust Memorial Day didn't include non-Jewish genocide victims.
In secret footage obtained by HuffPostUK, Walker also stirred anger as she questioned the need for security at Jewish schools, and said she hadn't heard an anti-Semitism definition she could "work with".
Mason said that nearly 2,000 individual members had subsequently been given training.
"Since then we've been offering that training session to CLPs and Labour party branches and units across the country and have been doing that for two years with the express permission of the Labour party.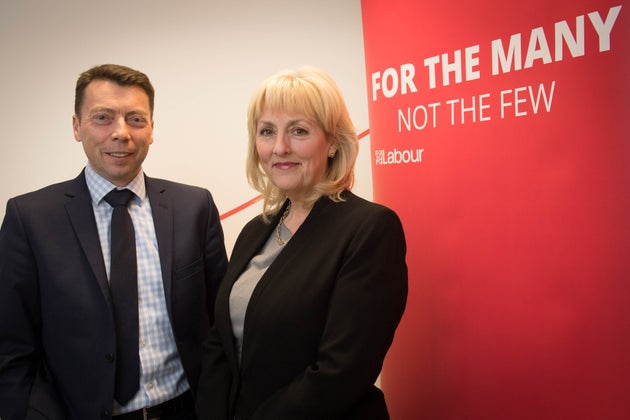 "We delivered that at events involving the then shadow equalities minister Dawn Butler, socialist societies, CLPS, regional conferences. We are the trainer.
"Suddenly, Jennie is installed [as General Secretary] and then we start to hear this discourse that we need a mass education campaign and training for Labour party members to understand about anti-semitism and we need to develop that.
"So, from our perspective it's a bit of a shock: it exists. We are doing it. We are spending our members' subscriptions, touring the country asking people not to become anti Semites."
Mason said the group wrote to all local parties at the turn of the year, offering its help.
"We sent out over the New Year period and offer to the 600 odd CLPs via the party, asking 'would you like us to come up and do it for you?' We got a slew of responses which was an incredibly mixed bag.
"More often than not when we've sent out offers of free training ,the responses that we've often got have ranged between welcoming us with open arms to downright conspiracy and suspicion and rejection.
"Or the alternative has been, depending on the politics of the local CLP, rather than having us to deliver a training workshop we are instead invited to a debate between us and Jewish Voice for Labour [a tiny splinter organisation founded to support Corbyn] or whichever group."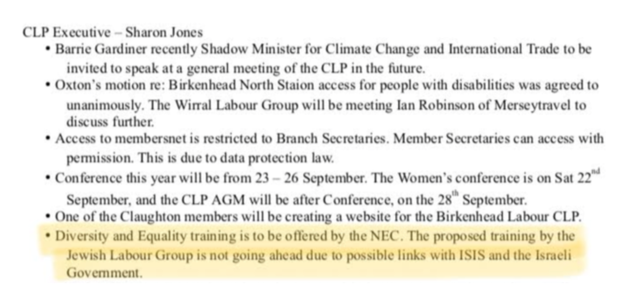 Some local parties even tried to pass motions suggesting JLM be excluded from the party's processes, while one local party in Birkenhead falsely claimed that it was linked to the Israeli government.
"100% of JLM money comes from its members and supporters," Mason said. "The idea that we are some sort of front group for the Likud government in Israel is both disgusting and in and of itself a conspiratorial smear. We take our orders from our members and nobody else."
Some local parties have suggested that the party's current 'democracy review' should remove automatic suspensions for anti-semitism and have even called for the abolition of the compliance unit.
"Our fear in all of this in terms of the democracy review is that it's going to be used as the mechanism through which we just get cut out of the system," Mason said.
JLM's 90-minute training session takes individuals through different examples of historic antisemitism, key themes of its modern manifestations, and key case studies in order to understand how to engage Jewish voters and others in CLPs [constituency Labour parties].
Relations between the group and the party leadership were further strained this week when member Adam Langleben was disinvited from a planned meeting with a new NEC 'working group on anti-semitism'.
The Labour party has been approached for comment on its future links with the Jewish Labour Movement and its role in training in anti-semitism.
A party source said that both Corbyn and Formby were committed to a new programme of political education more broadly across the party and discussions were ongoing with JLM. It continues to offer training sessions at conference and other events.
A Lab spokesperson told HuffPost: "The general secretary has outlined in her email to MPs that she is looking to initiate a programme of equalities training, including special anti-semitism training, for members, separate from our complaints and disciplinary process."
UPDATE: Following the meeting, a spokesperson for the Jewish Labour Movement said: " We were relieved to hear directly from Jennie Formby that there will be no change in our unique status as the Labour Party's only Jewish affiliate, and that we will continue to play a central role in delivering the Party's antisemitism training.
"Jennie articulated her understanding of contemporary left wing antisemitism, accepted that it is a serious issue that the wider Labour movement must resolve and agreed that this was the reason we lost in Barnet and other areas of high Jewish populations.
"We were disappointed that too much of the conversation focused on process. We called for the kind of sincere, competent leadership required to overcome this crisis now entering its third year.
"Ultimately this can only be solved through political will. Today we wanted to see greater understanding that both the General Secretary and the Leader of the Labour Party are willing to take very public, very urgent and very vocal steps required to give the our members, the Jewish community and others the assurances they so desperately need."