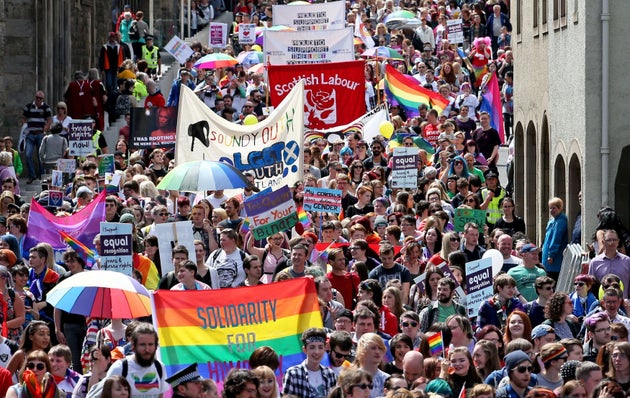 The organisers of this year's Pride march in Sheffield event have been accused of whitewashing the history of the LGBT+ community after they announced "offensive" banners will not be allowed on the march.
In a statement widely shared on social media, Pride Sheffield said the 2018 march was one of "celebration not protest", while a message on its website said it would not be accepting "any applications by political groups".
Criticising the decision, human rights campaigner Peter Tatchell told HuffPost UK: "Given the scale of anti LGBT+ prejudice that remains in Britain today, it's bizarre and wrong for the organisers to say that pride cannot include any protest messages."
"A third of LGBT+ people have been victims of hate crimes and nearly half of LGBT+ pupils in schools have been bullied," he added.
"Pride began as a protest and we still need to protest until homophobia, biphobia and transphobia are defeated."
But Darren Hopkinson, a spokesperson for the Sheffield event, said the decision was made after the organisers received scores of complaints over abusive placards following the 2017 event.
"At last year's event … I saw many placards that were offensive, abusive and one of them said 'c***' on it. We had over 100 complaints from individuals and members of the community regarding those placards," Hopkinson said.
"We have to answer those complaints that have been raised and it's a catch 22 situation. You're damned if you do and damned if you don't."
Addressing the criticism that the event was being billed as a celebration rather than protest, Hopkinson said: "We've always said that Sheffield Pride is not a protest event.
"It's a celebration about equality and diversity and inclusiveness for all the LGBT+ community, families, friends and allies."
Swearing on placards will not be allowed, neither will language "deemed as offensive", although organisers refrained from giving examples of exactly what will be banned.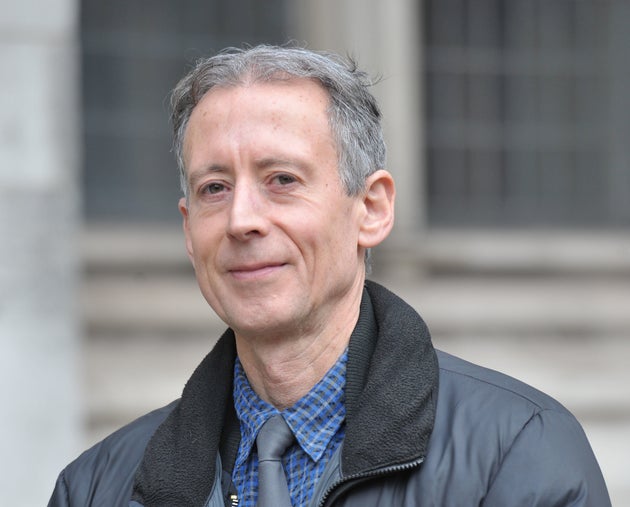 Pride in Sheffield will return for its tenth year in the city on Saturday, July 28 in Endliffe Park.
The announcement sparked debate on social media about Pride's history, with many people suggesting the organisers needed to remember the broader context of the event.
Others agreed the announcement was "not a good look".
Sheffield held its first Pride event in 2008, attracting 4,500 people.
Last year it was estimated that 16,000 people attended the event held in the city last year.