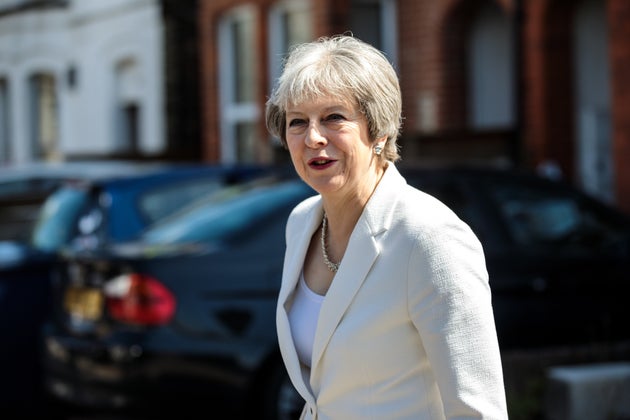 Here we go again. Another election. Another night in which the Towns rejected Labour but Corbynistas cling to city results as "evidence" their experiment is working.
Up until Thursday I was the Leader of Basildon Council. The Council was hung and the Tories needed four seats to win back overall control. No one thought they had a prayer.
That's until they started counting the votes.
Frustration doesn't come close to describing the mood amongst the majority in the Basildon Labour Party. But 72 hours on and fresh from being told it was one of the greatest electoral nights in the recent history of the Labour Party, that frustration has morphed into rage.
10 things to consider…
1.Two-Party State.
UKIP, even in their Essex stronghold, have crumbled to an embarrassment of their former selves. We shouldn't however, be complacent. In many wards they are still taking a chunk of vote that is too often denying Labour victories.
Labour shouldn't necessarily celebrate reversion back to two party contests. To be absolutely clear, if the game has become a two horse race than you if you're not winning the race, you're losing it. In too many places on Thursday we were second to the Tories.
2.Shadow Cabinet
Members of the shadow cabinet are costing Labour votes.
I believe that in Basildon, if the local elections had of been held the week before they were, Labour would have done better. In the 72 hours before polls opened, the Shadow Home Secretary was prominent on TV and radio. It put voters off. Particularly the Good Morning Britain interview. I've heard about it numerous times from swing voters.
3.Accountability
It is hard to shake the feeling that Labour could have lost every single seat in every single election that it fought last week and still the Corbyn cult would have said all was fine. Corbynistas will go to any lengths to convince you that the results show we are living in the world as they want it to be, rather than the world as it is.
Remember, however, that a failure to hold leaders to account is weak. A willingness to not even want to hold leaders to account, is dangerous.
4.This wasn't about Brexit
For the first time, even in deepest, darkest, Basildon, the issue of Brexit DID NOT come up on the doorstep. This wasn't a vote about Brexit. It wasn't a vote about whether the public trust the Tories more than Labour to deliver Brexit. It was a vote about the overall competency of the national leaders. And in too many places we lost.
5.Target seats
We need greater clarity on what the overall Labour election strategy is, over and above hoping the voters become really sick and tired of the Tories. If places like Basildon are no longer considered important enough to invest money and effort, then what is the path to 326?
Has the target electoral demographic now shifted away from working class towns like Basildon toward metropolitan elite constituencies like Kensington and Chelsea and Canterbury?
6.The regional party structure is broken
If there is one thing that has been badly missing in leadership debates in recent years it has been the way in which the party should change its structures to modernise and become more impactful in the regions. For far too many CLPs our regional offices are remote and geographically miles away from us. What is more, than are not engaged in what is happening on the ground and they are not responsive to the need to build support across boundaries and borders that will dramatically help in marginal seats.
7.Momentum didn't win it and its insulting to say they did
In most constituencies, even with large Corbyn/Momentum memberships, the people who are out door knocking every week and organising the campaigns are the members who have been there for years. Anecdotally it is clear that if you want to have a meeting, a discussion, a CLP viewing of I, Daniel Blake, or just a chat on a Thursday night in a community centre, then Momentum members will be there in numbers. If you want to do any graft, go and talk to the public – particularly in Tory/UKIP areas that we need to win back, then Momentum are Missing in Action. The excuses for not actually campaigning are gold by the way.
8.Policy Absence
The biggest tragedy is that on policy, we are light. Much like under Ed Miliband, the articulation of the state of the nation isn't wrong. Crime is rising and police numbers are falling. Council services are being cut whilst council tax is having to go up. Homelessness is rising whilst house building is slowing.
However, there is still a total absence of big policy solutions to these ideas. For example, I don't even know what Labour's solid view on Help to Buy is. Maybe that's on me, but if I don't know it, what chance do the public have? I have no idea what a Labour government would replace it with on day 1 or what new scheme we have up our sleeve to help first time buyers. I don't know if we would reverse Revenue Support Grant cuts to councils, abandoning the new model of self-finance, and go back to central government support. These are key questions that still need clear answers.
9.Places Like Basildon Need Labour
The tragedy is that places like Basildon need Labour more than ever. The ward that decided the elections in Basildon on Thursday was one that has gone into the top 10% of the most economically deprived since 2010. There are as many children in child poverty in Basildon as there are in Barnsley. Yet the mentality is different here and Labour needs to understand that. We need to talk less about "being poor" and "poor people" and talk more about "ambition" and "creating opportunity". Language matters and too often we are seen as being interested only in a narrow sect of society.
10.Not Far
There is no love for the Tories on the ground in Basildon. People recognise Theresa May is a shambles. They are dying to vote for someone else but don't yet trust Labour. In other words, all is not yet forgiven. Ten years on from the global financial crisis and with the UK closer to its next recession than it is to its last, people are nervous about the prospect of a Corbyn government that promises the earth.
We should be more honest is we want to make more gains. Supportive pundits and shadow cabinet members taking to the airwaves talking up Thursday nights results don't do us any favours. Incremental progress isn't a win. Consolidation isn't win. Stagnation is the enemy of progress. Only blowing the Tories out of the water in elections like these is a win.
The leadership now need to listen to more people on the ground in the towns, rather than the Guardian-reading Islington intelligentsia they currently mix with.
Do that and I'm confident we will be talking to the towns in a way that resonates and people can believe in Labour again.