Boris Johnson has insisted the United States has no plan to bomb Iran after Donald Trump withdrew from the nuclear deal.
Britain is scrambling with key European allies to keep alive the Joint Comprehensive Plan of Action (JCPOA) amid fears of a new confrontation in the region.
"After closely interrogating everybody I could find in the White House, there is no enthusiasm for a military option in the US and there is no such plan," the foreign secretary told the Commons on Wednesday.
The JCPOA was signed by the US, China, Russia, Germany, France and Britain with Iran in 2015.
Under its terms, Iran agreed to scale back key elements of its nuclear energy programme associated with the development of a nuclear weapon in return for the easing of economic sanctions.
John Bolton, Trump's newly appointed national security adviser, has in the past called for military action against Iran to prevent it from acquiring nuclear weapons.
In a 2015 column in the New York Times under the headline ′To Stop Iran's Bomb, Bomb Iran', he wrote that "only military action" could stop Tehran becoming a nuclear power.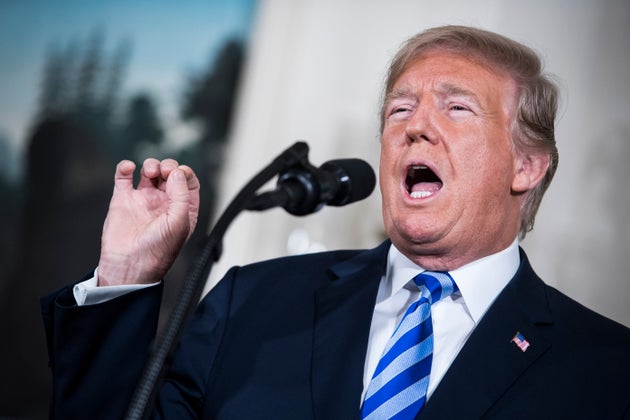 Speaking to MPs today, Johnson said Britain has "no intention of walking away" from the Iran nuclear deal.
And he challenged Trump to come up with better "negotiated solution" to preventing Iran from getting a nuclear weapon than the existing deal.
"It falls to the US administration to spell out their view of the way ahead," Johnson said.
Emily Thornberry, Labour's shadow foreign secretary, condemned Trump for a "reckless, senseless and immoral act of diplomatic sabotage".
"As long as Donald Trump remains president, we must get used to a world without American leadership," she told MPs.
Speaking in the White House on Tuesday, Trump described the agreement – seen as the key diplomatic legacy of his predecessor Barack Obama – as a "great embarrassment" which had left Iran on the brink of acquiring a nuclear weapon.
"The Iran deal is defective at its core," he said. "If we do nothing, we know exactly what will happen. In just a short period of time, the world's leading state sponsor of terror will be on the cusp of acquiring the world's most dangerous weapon."
Iranian President Hassan Rouhani responded with a warning of his own that Iran could restart enriching uranium – a key element of a nuclear weapons programme – "without any limitations" within a matter of weeks.