Parents often try to find ways they can inspire their little girls to get into STEM subjects, but this mum seems to have no problem in that area.
Sarah Mason's three-year-old daughter Freya has always loved finding out why things do what they do and how things work, so (with the help of her mum) she set up her own science YouTube channel: Freya's This Is Science.
On her channel she tries out basic science experiments that you can do at home for fun, while her mum films her and gives her guidance on what to do. The first video, uploaded three months ago, shows Freya making rainbow Skittles water, by pouring water over the sweets and watching the colours dissolve.
Speaking about how the YouTube channel started, Sarah, from Leicestershire, explained: "It's her own curiosity… she's always wondering how the world around her works. She sees things as little puzzles to work out and she's always trying to make sense of things."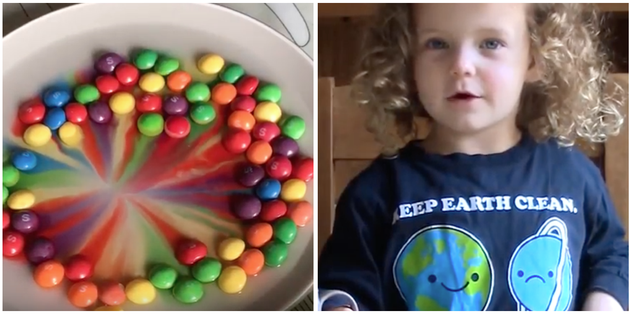 Sarah said Freya would quite often say when they are playing: "Can we pretend it's a video?" as she likes to present and be on camera, so she thought that making the games and activities they did at home into videos would be fun for her daughter.
Since the rainbow Skittles video, Freya has been filmed doing everything from making a DIY lava lamp, to making slime and also a bicarbonate balloon – inflating a balloon without blowing it up. She currently has 135 subscribers.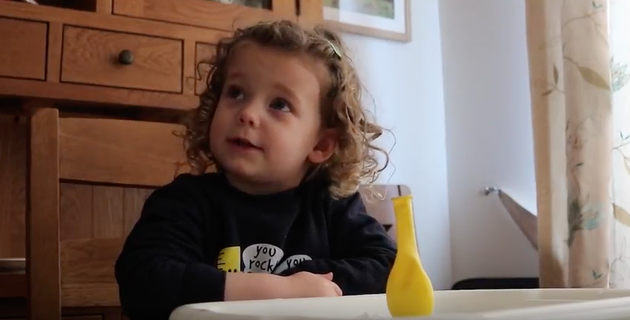 The videos, ranging from a few minutes up to 10 minutes long, show experiments parents can do with their kids, as they often involve household items you may already have at home. Plus, watching a three-year-old get giddy with excitement over the experiments is a joy to watch.
At the end of each video, Freya thanks people for watching – although her mum says she doesn't really understand the significance of people being able to see it online quite yet.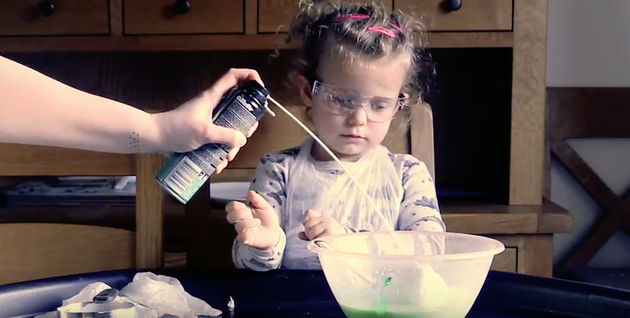 Sarah points out that while Freya is unaware of the gender stereotypes that surround scientific professions, she is already picking up on certain stereotypical tropes from the children she goes to school with. "She is picking up things about girls liking pink and being princesses," she said. "I always challenge her. Of course she's allowed to like pink and princesses and dolls – but I want her to know she doesn't have to because she's a girl."
Sarah hopes her daughter's videos will inspire other young girls to pursue careers in science. "By not encouraging girls and women into science you are discounting 50% of the population, and that's narrowing potential researching by 50%," she said.