Keanu Reeves and Alex Winter have confirmed the news fans have been waiting 27 years for, revealing that 'Bill And Ted 3' is officially happening.
The actors have signed on to their roles as iconic time-travellers Ted 'Theodore' Logan and Bill S. Preston Esq., respectively, in what has been provisionally titled 'Bill And Ted Face The Music'.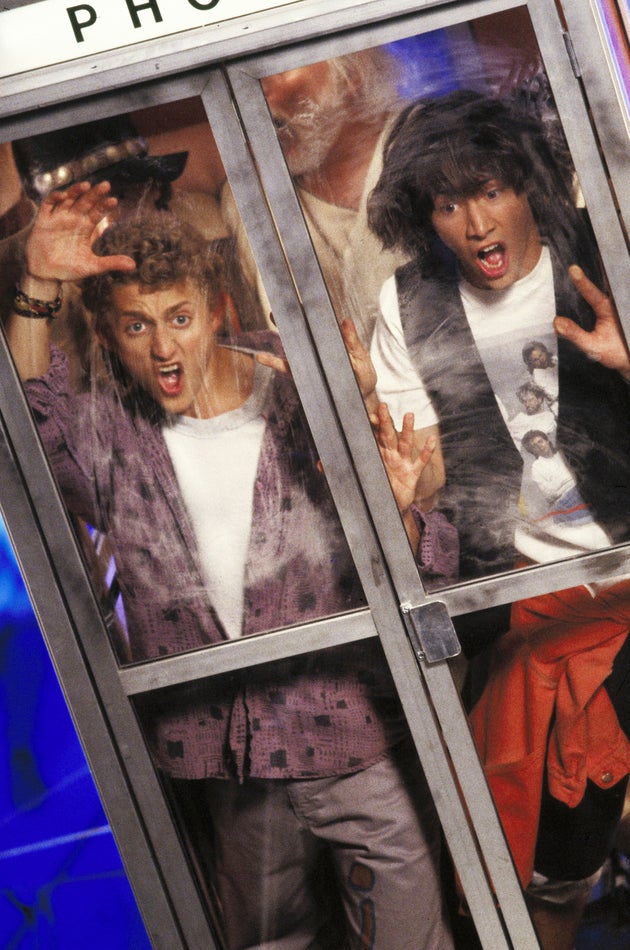 The news was first reported by The Hollywood Reporter, who revealed that original creators Chris Matheson and Ed Solomon have penned the sequel. Dean Parisot will direct the movie.
"We couldn't be more excited to get the whole band back together again," Keanu and Alex Reeves said in a statement. "Chris and Ed wrote an amazing script, and with Dean at the helm we've got a dream team!"
Alex then addressed the news on Twitter:
The publication adds that MGM owns the rights to the film which will be released under Orion Pictures in the US. The international sales rights are currently being shopped around at Cannes Film Festival, where Hollywood does a lot of serious business in between the premieres and red carpet events.
There's no word yet on when the movie will make it to the big screen, but that's not about to stop fans from getting excited…
The sequel has been a long time coming and 'Matrix' actor Keanu previously teased it in 2017.
Speaking on the 'Graham Norton' show, he said the film had been written, telling the show's host: "The pressure of having to save the world, their marriages are falling apart, their kids are kind of mad at them, and then someone comes from the future and tells them if they don't write the song it's just not the world, it's the universe [that will be destroyed]."
Just two months ago, Alex told Entertainment Weekly: "The whole trajectory of getting the next one off the ground has been pretty much exactly like the experience of getting the original.
"Going to every studio, and they're like, 'What the eff is this?' It's this kind of independent spirit, and the films have an anachronistic quality to them that's a big part of what they are, fundamentally.
"I'm really happy that this one is the same. It doesn't feel like some stale knockoff that a studio would have immediately gone, 'Oh, this feels right. We have rebranded very successfully.'"